Top Charlotte Buyer Agents At The McDonald Group
What to look for in a top Buyer agent, said another way,
Why You Always Need a Top Buyer Agent

Its a strong Seller's market, Agent experience is huge! You need an Agent who is on top of the market, and knows whats coming down the pike! One who listens to what you want, and searches for it! Then once
you find a home of interest, then you need information. A top agent has the data that you can compare, if its houses those we call comparable sales, but it may be which neighborhood is "best" for appreciation?
So often it comes down to, what is the most I should pay for this house? A top agent will give you that confidence.
Top Buyer Agents know the numbers in all the 'hoods, or at least where to find them. Here are just a few of the tools at the fingertips of the top agents at the McDonald Group.
To the question, "If I wanted to know the top neighborhoods, by appreciation, do you have any comparisons, in my price range?" Do we ever. We can compare 4 zip codes, 4 neighborhoods, condos, in seconds
Also note, we could have chosen condominiums and townhouse, or looked at homes at different sizes with a click of the mouse, do you see that in the chart above? This is obviously not available in Zillow! :-)
But what about the neighborhood? "Can you tell me about the neighborhood? Are their young children there?" So Realtor's can't answer that question subjectively, but top agents provide data, like what you see below.

But what about commute times? Where do the people work? How do they get to work? We have that data too!
There is more housing data available than ever, think of a fireman's hose of water of info. Top agents help curate and interpret the data, synthesize data, and then put it in a form that makes sense to the clients.

The strong Sellers market creates competition for the very best houses, "What about an offer strategy? We are sure there are going to be multiple offers, how can I be sure we get the house? " Top Buyer Agents know how to craft a strategy to get the home.

Top Buyer Agents know how to buy new homes for maximum advantage, but even off market homes too.
Buyers ask this question almost daily, "What should this house (in particular) sell for?" or "What kind of offer strategy should we use?" It is up to us to explain your strategic options, the pros and cons of each, and listen to your take. The exact call is yours of course. That is the best reason to find a top Buyer Agent, when it comes down to the money, time to make an offer, you want someone in your corner and who is all business.
At the McDonald Group we strive to add value at every point, from the earliest discussions on neighborhoods, to searching beyond what's immediately available when needed, to securing the home at the best possible terms, and then guiding the closing process to a successful landing and closing. Our goal is for our Buyer clients to be happy the day they move in, but a year or three down the line as well. Confident in their choice or property, and a raving fan for their top McDonald Group Buyer Agent.
Meet Top Agent Terry McDonald
Some Favorite Home Searches
See All The Homes Under 500,000 in Charlotte
Ballantyne Zip 28277
Midwood Homes (20)
Chantilly Homes (9)
Sedgefield Homes (10)
Wilmore Homes (10)
Seversville (3)
Cherry (6)
We help buyers and Sellers throughout our MLS region. The greater Charlotte area is not a terribly large one, and we have 3 main offices, one in the north, one at Southpark and one further south on the edge of Union County.
Happy House Hunting from the McDonald Group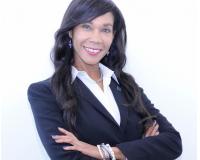 Author:
CherylAnne Mclean
Phone:
980-322-5117
Dated:
November 12th 2015
Views:
743
About CherylAnne: A bit about CherylAnne: Being a REALTOR® is a perfect match for her global experience, knowledge a...