Terrys Top Ten Reasons For Moving To Charlotte 2016
Moving to Charlotte?
If you are considering a move to Charlotte, this post is for you. Relocation involves change in a big way to our systems, stressful by its very nature, and getting good information is one way to lower the tension. So, you are coming our way. Here are 10 reasons to get excited about relocating to Charlotte. I grew up in the Maryland suburbs of Washington DC, spent several years outside of NYC, and moved here with a young family more than 20 years ago. Here are my Ten Top Reasons to Move to Charlotte. My relocation story is at the end of this post.
1. Charlotte has good economics. A good strong growing economy? Check. A job creating economy? Double check. Affordable housing? You bet. Easier to make a life than the north east? By far!
2. Culturally, Charlotte is part of the "New South", a mix of North and South, with northern culture more dominant in most of the city. Don't let negative TV sterotypes hold you back. Come down and see for your self. Charlotte is a (smallish) large modern city with big city amenities like professional sports, theater and museums, without most of the big city problems. Some of the South's best traditions remain, people are polite and welcoming. Forbes cites Charlotte as #4 on its list of the 10 best cities for African-Americans. There is an active art scene with weekly Gallery crawls in Southend and NoDA in the summer. The city is committed to public art.
The Bechtler Museum of Modern Art is world class museum on Tryon with the iconic Firebird welcoming you.
3. Charlotte is a city of imports and we welcome newcomers. I'm not sure the exact reason beyond the fact so many can remember that unsettling feeling of being new to the area. Buy it is not uncommon to see young leaders rise up, and then find out they've been in the city 7 years or some such... not a lifetime.
4. The cost of home ownership is low– and many with the average wage can afford the average house. That is great for new comers and old timers alike. It makes for a stable housing market. The median sold price in Charlotte was 188,300 through October 31 2016 according to Zillow. Taxes on that house would be about 2400 per year or $200 /mo. With 10% down payment, would yield a Principal and Interest payment of $835.00 ( 30 yr fixed at 4.25% APR). S0, 835 plus taxes of say $200/mo, and insurance of $50/mo equals a total monthly payment of $1085. Charlotte's average wage of $53,650, rising 1% in the last year too. This is doable. And appreciation? 5.2% last year, projected at 3% in 2016 according to Zillow.
5. Charlotte Douglas International Airport is a modern busy airport with 674 daily flights with non-stop service to 154 destinations. This is the 8th busiest airport in the country. A side note, it is only 12 minutes from Uptown too. Very easy to reach from our intown neighborhoods.
6. Charlotte is a giving city– Some call Atlanta the capital of the New South, if so, then Charlotte is the heart of the New South. The Charlotte Arts and Science Council regularly out raises every city in the US (excepting New York of course) and fund a host of museums and other cultural venues. New museums opened since the Great Recession include the Bechtler Museum of Modern Art, the Mint Museum of Design, the Knight Theater, and the Harvey Gant African-American Cultural Museum. All the operating budgets come from a massive endowment. The city gives back.
7. Charlotte has an outstanding food scene, a "foodies" delight. Diversity, yes! The growth in restaurants of all types and quality level See more at Local Eats, Top Charlotte Restaurants
Top food areas include Uptown, SouthPark, Central Avenue and a growing list of excellent places in Ballantyne. Johnston and Wales University has brought more talent to the Charlotte area since opening in 2007. The Charlotte food scene is never ending... you don't have to eat in the same restaurant twice unless you want to!
8. A Central location on the East coast, and in the state. Many of you have visited our airport already, a US AIR hub for 20 years and now an American hub that is growing. Easy flights to Washington, DC, NYC and Boston or points south like Orlando, Miami or the Grand Caymans. Or if you would prefer to drive (as we did for many years) it is just a days drive to Washington DC, or Orlando... a long day;s drive to NYC or Miami. A very accessible home base.
Charlotte is Just 2 hours from the mountains and the Appalachian Trail, but its Crowders Mountain if you only have a morning or afternoon. Visit the Vanderbilt Mansion for Christmas, or Ski Beech. In the summers I love the waterfalls in the mountains near Asheville, or surfing at Folly Beach south of Charleston. Charlotte's central location brings beaches from Wilmington to Myrtle, Hilton Head to Kiawah, in easy reach. The Outter Banks are a bit further away, still within a days drive, easy.
9. Outdoor sports abound– Over 100 golf courses with 20 mile radius of Uptown. Test your whitewater skills 20 minutes from Uptown Charlotte at the National Whitewater Center. Home to the US Olympic Whitewater team, mountain bike riders like the miles of steep trails here too. Rock climbers enjoy the walls at the WWC, the ropes course and the zip line is way cool. Serious climbers climb a face of Crowder's Mountain...not the hiking trail.
10, The Carolina Panthers and the Charlotte Hornets two successful sports franchises live in the Queen City. Add to it the summer romance with Charlotte's Triple AAA Team the Knights, and you have year round live professional sports.

And I haven't even mentioned the world class healthcare available in Charlotte- good enough some folks move here for that reason first! Yeah Carolinas Medical and Novant Healthcare, two high performers, and the largest employers in the city!
Or my favorite park, the "wi-fied" Freedom Park, with miles of walking trails, a stocked pond (kids don't need a license) picnic areas, a place for your hammock, summer concert performances and a killer playground for the child in you, or with you! Plus beach volleyball, soccer and little league baseball. Or Lake Norman, the largest fresh water lake in North Carolina.
You probably know this, but Charlotte has mild winters, wonderfully long falls and spring, leaves that change colors, and pizza by the slice at all hours at Fuel Pizza or Brooklyn Pizza. Come on down! or Up.

So just too much for one post, maybe i'll do a top 20 next year! Move to Charlotte? Yes I'd do it all over again. See my Introduction to Charlotte here, a great 4 minute introduction to the Queen city in video. An early YouTube sensation, now with over 90,000 views.
Terry
Related Posts
Moving to Charlotte? A One Stop Relo Guide
Lynx Light Rail Extension- Connecting UNCC to Uptown
Ballantyne Charlotte's latest ring city
Some Favorite Home Searches
See All The Homes Under 500,000 in Charlotte
Ballantyne Zip 28277
Midwood Homes (20)
Chantilly Homes (9)
Sedgefield Homes (10)
Wilmore Homes (10)
Seversville (3)
Cherry (6)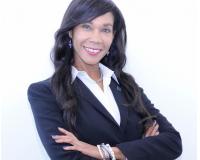 Author:
CherylAnne Mclean
Phone:
980-322-5117
Dated:
December 14th 2015
Views:
1,038
About CherylAnne: A bit about CherylAnne: Being a REALTOR® is a perfect match for her global experience, knowledge a...