Start Building Equity In 2015 Say NO To RENT
Is 2015 your year to start building equity, and stop paying rent?
A whole lot has been written about the "wealth" gap in the US, and any solution to the problem begins with home ownership. Take a look at the chart below:
This makes the case pretty clear. If you are interested in building wealth, the #1 thing young people can and should do, is become a homeowner, and pay their own mortgage ( you are already paying someone elses)
No, we aren't a financial adviser, but DO speak to one, and they'll tell you the same thing. Where else can you leverage your small investment to control a much larger appreciating asset... and pay your household expense at the same time?
When is it wise, or smart, to buy your first home? What do you need to buy your first home?
Very few people enjoy paying rent, but determining if now is your time rests on the answers to several questions:
Thinking through the next 3-5 years, do you see yourself living and happy here in Charlotte?


Are you confident in your current job and prospects that you are going to be steadily employed?

Have you saved some money for a down payment? How is your credit? If it's been dinged, you can probably fix it in 6 months to a year.
If the answer to all three is yes, then now may be your time. The market is healthy, interest rates are low, and the Charlotte area has had very steady appreciation, so this all says Buy now. That is the practical side, but there are a couple other factors to consider as well.
The next step is what? Find a house or condo? NO NO No! Find your location!
I know it is tempting to go on Zillow and just start looking to see what you can get for your money... but stop, take a breath and ask yourself this question, "Where do I want to live? What are my choices, 1st, 2nd and 3rd, and why? "
Why should you start here?
You can change your house, but NOT your neighborhood.
And, appreciation is a factor of the neighborhood And the house, and you want both working for you. Last but not least, no matter how perfect the house, if you hate driving there, or you just don't like the 'hood after you move in, there just isn't anything you can do, except move. And that makes this choice a potentially expensive mistake- if it sounds like I might have done this you would be correct!
Once you know where to look, then you need to quickly find out what you can afford.
Your down payment, you need to have on hand a minimum of 3.5% of the purchase price, but preferably much more, 5,10, or 20% is better, and you receive the best rates/payment with the 20% down scenario. Once you know your down payment, we can help you figure your monthly payment on various scenarios which we'll do next time.
Call Terry McDonald at 704-390-6221 or Bobby McDonald at 704-351-0987 to get started on the path to home ownership today!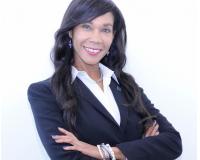 Author:
CherylAnne Mclean
Phone:
980-322-5117
Dated:
June 30th 2015
Views:
328
About CherylAnne: A bit about CherylAnne: Being a REALTOR® is a perfect match for her global experience, knowledge a...