South Blvd Neighborhoods Market Update Winter 2016
A look at Madison Park , Colonial Villiage, Collins Park and Starmount as the year comes to a close
South End and really the entire South Blvd codoor has continued it's revitalization since the Lynx Blue Line started operation in '07. Starmount had some of the hottest appreciation in 2013 - 14 in the Charlotte area (a whopping 19% for those counting). But how has Starmount and the other South Blvd neighborhoods down the rail line done recently? Let's take a look below...
(Note: We're not including Sedgefield as a South Blvd neighborhood for the purposes of this post because it would have skewed the data upwards and because in many ways, Sedgefield has become closer to a "Dilworth South" than the other South Blvd neighborhoods.)
| | | | |
| --- | --- | --- | --- |
| South Blvd Market Activity (last 90 days) | 2014 | 2015 | % Change |
| Total # of homes sold | 58 | 59 | 1.7% |
| Median Cost/Sqft | $138 | $150 | 8.7% |
| Median Days on Market | 32 | 13 | 59% |
There was basically the same volume from 2014 to 2015 but check out the median cost/sqft and the median days on market. Both speak to these South Blvd neighborhoods being hot hot hot! The problem for many first and even second time home buyers is that south Charlotte is becoming expensive. As such, the South Blvd neighborhoods, Matthews and even Steele Creek (a bit farther out) areas are seeing a boom because you can find nice homes in that $200 - $250 range.
For the purposes of this post we're looking at 4 South Blvd neighborhoods so the numbers above hide the variations between the neighborhoods. Let's take a look at year over year appreciation below for each neighborhood:
YoY Appreciation
(click here to see full size image)
With the exception of Collins Park (appreciation has slowed considerably this year) all of the South Blvd neighborhoods have done quite well. We can see that Starmount has been the big appreciation winner over the past 3 years. This isn't especially suprising since Starmount started at a much lower median sales price and cost/sqft than the other South Blvd neighborhoods.
Madison Park has also done quite well -- it's the closest to Uptown of the 4 neighborhoods selected, is close to popular shopping and dining at Montford and Park Rd Shopping Center. In addition to the walkability, there are also parts of Madison Park that have highly rated schools.
It's a bit surprising to only see 1.8% appreciation in Collins Park over the last year. Further investigation is needed to be sure, but it's a small neighborhood and I'm thinking that the small number of homes may have skewed the results this past year.
South Blvd Homes Sold Data
A total of 56 homes have sold in these 4 neighborhoods over the past 90 days -- not a significant increase in volume over last year but let's take a deeper look:

(click here to see full size image)
Wow, take a look at that SP/LP column for the last 90 days. On average homes have been selling at 98% of list! 99% of list is the median. That's telling us that these neighborhoods are in demand. This doesn't surprise me at all. Over the past 6 months it has been extremely competitive to win a nice home in these neighborhoods (or really in any desirable area). Figure on multiple offers within the first week for the best looking/well priced properties! In the past my clients would find a home they really like and I'd tell them to go home and sleep on it/think about it. Unfortunately if you do that now you stand a good chance of losing the home!
Most recently I had clients who paid $5,000 over list to win a home in a situation with 4 other offers -- the home had only been on the market 3 days! There are simply not enough homes on the market -- and don't necessarily expect it to get better this spring. More homes will be on the market in these neighborhoods but there will also be many other buyers. Simply put, we're in the midst of the strongest seller market in Charlotte in recent memory. If you have a nice home in one of these neighborhoods I hope you'll give me a call or shoot me an email. We have at least 3 or 4 clients looking for something nice in these areas between $200 - $300k!
South Blvd Neighborhood Links: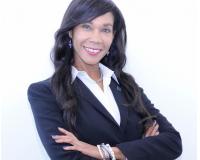 Author:
CherylAnne Mclean
Phone:
980-322-5117
Dated:
December 31st 2015
Views:
677
About CherylAnne: A bit about CherylAnne: Being a REALTOR® is a perfect match for her global experience, knowledge a...