Moving To Charlotte A One Stop Relo Guide To Get You Started
So, there's been a job offer to come to Charlotte NC? Or, you are tired of the cold and high taxes, and have a portable job that can be worked from anywhere.... Or, you fought earthquakes, fires and now water shortages in California... whatever your reason IS for moving to Charlotte, I am writing this post for you. I moved to south Charlotte 22 years ago from Hoboken, NJ, having grown up in the Maryland suburbs of Washington DC.
Since 2004 I have helped families move to Charlotte, NC. I saw the Panthers arrive in 1995, more recently the Democratic National Convention in 2012, then last year the return of the beloved Charlotte Hornets. Here is a short introduction to Charlotte, it tells Charlotte's story, and a bit about my relocation story. It has been popular on You Tube for years and is fact filled place to start.
I came here with my wife, 4 young children and a dog named Bear. Now the kids are grown, Bear has long since passed away and my wife of 35 years love the life we've made here in Charlotte NC.
I went into real estate in 2004 and went "online" for my business, and almost immediately began working with relocatiing families; it was natural for me from the start because I had been through what they had been through, I had many of the same concerns and sometimes fear too. I moved our young family to Hoboken New Jersey, then 2 and a half years later we made our way to Charlotte NC. Now, going into my 12 th year of real estate I've added my adult son Bobby to the business, and the two of us, and other agents as we need them, continue to bring families to Charlotte NC.
This past summer re locating families came from Garden City, NY ( Long Island), College Station, Texas, Virginia Beach, VA, Hartford, CT, Racine Wisconsin ( 3 families were part of a recent corporate relo) . I've moved folks from more than 25 states and several countries. Through ERA we handle corporate relocation for Cartus and Sirva and we welcome whatever relocation company you may have- we work with them all, just request us. The other half of our relocation business is the "move by choice" relocation, folks who move to Charlotte seeking a better life and future for their families and who reach out to us directly. We can handle your move, or your company's move, from 1-500 employees. Affinity benefits apply.
Moving to Charlotte? Next Steps
First is an introduction to Charlotte. The video above is a good start, but next is a phone conversation with me, a "Getting Started" call with to answer all of your most pressing questions. (704-981-2863) This Getting Started call is full of useful information and resources and gives each of us each a chance to get to know each other.
Next, is the feasibility trip, to answer the question, "Is a move to Charlotte as good as it sounds?" Is it real for you and/or your business? If you are like most, before long you'll want to visit us here for a long weekend at least to see for yourself if it is as nice as people say it is. Let me know your dates and we'll book in some time for you, show you around town a bit and look at a handful of houses along the way to let you see how far your money goes here.
You will need good resources to help you find the answers to your critical questions. Lets start with two key questions, the first for just about everyone without friends or relatives here is "Where to Live in Charlotte?" And part of that, if you have schools age children, is "What about the schools?"

If you think of Charlotte like a clock, your home search may center on where your work is. With our Uptown area (you say Downtown) area in the very center (the #1 employment zone) , then you will notice Interstate 77 going almost due north and south, connecting our northern suburbs- places like Huntersville, Cornelius, Davidson and Mooresville to our center city or Uptown Charlotte. So if your work was a job in Huntersville or Cornelius, or north Charlotte, we'd start your home search up that way. Make sense? There are good choices there.

Likewise, if your job took you to Ballantyne, (7 pm) or some other south Charlotte location (for example Southpark, or Arrowood Road) we'd start your home search there, yes the home prices would be a bit higher, but there are good choices there from the middle to upper 200's and and up. If you prefer a more rural setting then close in Union County might make some sense, places like Marvin, Waxhaw and Weddington.
Are these the only places to live in the Charlotte area? Not at all! I suggest these based on the factor of what most people would consider a "reasonable" commute, which down here is 30 minutes or less. The employment is centered Uptown, the Southpark area, and Ballantyne in the South, and University City off I-85 to the north.
What if you are self - employed, or work from home? Ah then the choice may be a bit harder, because there are great spots around the clock dial with no easy formula!
What do you like to do? What does your family need and like to do? Do you prefer a suburban location, more urban, or perhaps a country or rural setting? They are all here.
We visiting different areas of Charlotte we will look at enough homes to give you a flavor of the various neighborhoods and begin to see what you get for your money in different locations. These are just a few of the areas we'd cover more in depth on that first introductory weekend.
A Few Charlotte FAQ's to Consider
Booming areas include Southend, NoDa, Midwood, Ballantyne, Ft Mill, close in Union County
There is an abundance of school choice- In Charlotte. In NC you always have a neighborhood school. In addition, there is a huge magnet school program that includes language immersion, STEM, arts and IB programs, and also good number of charter schools, all paid for my your tax dollars. There are of course private schools as well, some religious and some independent. Area counties put their best schools near the Charlotte border precisely because the Charlotte schools are in general, quite good. That said, there is a wide variance from school to school so if educations is important to you, it will bear further investigation and personal visits are highly recommended. Nearby schools in Union County, Cabarrus County, Iredell County and Fort Mill in SC all have well regarded schools as well. I am happy to discuss your schooling options at length, having raised 4 children here in public and private schools, and being married to a professor of education here, I'm fairly knowledgeable about area choices.
There is excellent medical care here, some people move her because of the great medical choices. Carolina's Medical and Novant Health Care seem to be battling it out with hospitals and emergency care everywhere. Great doctors with a great variety of specialists,the Levine Children's Hospital, and Duke Medical nearby, there are good doctors her for you and your family.
Shopping is abundant in the Charlotte area. We have a handful of covered malls at Southpark, Carolina Place and Northlake, outlet malls like Tangier and Concord Mills, and then terrific open air shopping centers malls like Blakeney, Birkdale, Providence Commons, Stonecrest, Rivergate and many more! Never more than 10 minutes away.
Winters are mild here. We have four seasons, but a long fall and long spring are perhaps the best part. Our snow removal policy is simple, "Let it melt." An inch of snow can shut the city down, and it happens once or twice a winter. Occasionally we get a larger amount, but it doesn't last with average January highs of 51 degrees. and average lows of 32. February highs average 56 degrees, and by April daily highs average 73 degrees. Wow. In the winter, you often you need a coat in the morning and shirt sleeves in the afternoon as temperatures hit the 50's. Not bad at all!
The Charlotte Area is home to 7 Fortune 500 company headquarters. The #1 Reason Business Move here is our "Highly educated" workforce according to our local Chamber of Commerce. The #2 Reason? Our
high quality "hub" airport, the 7th busiest in the nation. Charlotte Douglas lets you come and go to NYC or Miami Beach in just 90 minutes, Broadway or South Beach for the weekend, your choice! Charlotte is known for finance with major bank HQ, but major insurance companies are here too like MetLife and Liberty Mutual. Transportation is big business in Charlotte, and Charlotte is the hub for precision manufacturing in the area. The Ballantyne area ( Ballantyne Country Club home on the right) is home to ESPN, MetLife, Liberty Mutual, SPC Corp, Lending Tree and more.
Charlotte just passed the 1,000,000 population mark in 2015. Charlotte continues to be a place for young people getting started, families moving from all over the country for work or by choice, and often retired folks coming to stay near their grand kids. At 1M in population, with a professional football team, a symphony orchestra, a pro basketball team, and an assortment of quality museums, i think of Charlotte as a small big city. Big city amenities like a sypmphony orchestra, professional sports, high quality museums... but without big city issues if that makes sense.
The Charlotte area is a great town for outdoor enthusiasts. If you like outdoor sports, golf, tennis, hiking, biking, kayaking, rafting, rock climbing, you name it, it's done here in Charlotte, or nearby. More than 100 golf courses dot the area within 20 miles of Uptown. If you are a white water fan then you already know about the US National Whitewater Center here in Charlotte, home to the US and Canadian Olympic Teams, but also the fantastic Nantahala Outdoor Center (NOC) about 4 hours up in the mountains. Over 100 miles of walking and biking greenways (trails) line the creeks that lead to our 3 lakes and the Catawba River basin in Mecklenburg County. A short drive and you'll find the surf's up in Folly Beach SC with live cam's every day!
Waterfront living is abundant at Lake Norman, Lake Wylie and Mountain Island Lake. Boaters love Lake Norman, (you can see I do too!) the largest fresh water lake in North Carolina, is over 33 miles long with an average depth over 30' deep, and has over 500 miles of shoreline. Lake Wylie to the south is a bit closer to Charlotte, and boasts a handful of marinas and some of the best bass fishing in the area. Mountain Island lake is the smallest of the three, but closest to Charlotte and is a good lake for skiing and fishing.
Property Taxes are low in the Carolinas. NC features personal property tax on autos and boats where SC does not. SC rates are also quite a bit lower, however, close to Charlotte, the market seems to have adjusted for that. When compared to the size and price of the house, Charlotte fares very well, averaging about $1.30/sf in taxes per year. Northern New Jersey and New York can average as much as $8.00/sf per year in taxes. Insurance rates are low in North Carolina, property insurance for the house is some of the lowest in the nation, and automobile insurance rates are among the lowest of any major city.
Traffic has grown worse as Charlotte has grown larger. They have a light rail that is heavily used that connects Pineville and S Charlotte to Uptown and soon will connect to University of North Carolina Charlotte by 2017. There is a 2030 Transportation Plan in place designed to ease the congestion, but meanwhile there is plenty of midtown traffic. No it is not Atlanta, or Washington DC, just more traffic that we'd prefer here. Congestion has made the interior neighborhoods around Southpark, Myers Park and Dilworth all the more popular. The average Charlotte worker drives 24 minutes to work.
Major Grocers in Charlotte include the very high quality Harris Teeter, Publix, Whole Foods, Fresh Market , Food Lion, Trader Joe's, EarthFare, Aldi's.
Investors like Charlotte's appreciation rate, over 5% each of the last two years, even as rents and homes stay affordable. Job growth is excellent, unemployment is low, and our local economy is humming. Visit the excellent site at the Charlotte Chamber for more economic information.
We would like to be your "Go to" guys here in Charlotte. Call us, we can help from A-Z and are at your service. Call Terry at 704-981-2863.
Terry McDonald
for the McDonald Group at Wilkinson ERA
Resources:

CharlotteChamber.com Chamber of Commerce
www.ncreportcards.org School by School evaluations
www.cms.k12.nc.us Charlotte Mecklenburg Schools
CharlotteObserver.com The Charlotte Observer, paper of record
Related Posts
Charlotte Real Estate Stats August 15 live data!
Lynxx Light Rail Blue Line Extension Update
The Ballantyne area Market Report on one of the most searched zip codes in the US
Favorite Charlotte Home Searches
All links are of ACTIVE homes for sale, and up to date when ever you try the link,
though the number of homes will change
See All The Homes Under 500,000 in Charlotte
Midwood Homes (20)
Chantilly Homes (9)
Sedgefield Homes (10)
Wilmore Homes (10)
Seversville (3)
Cherry (6)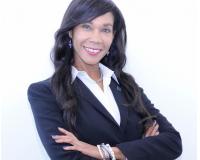 Author:
CherylAnne Mclean
Phone:
980-322-5117
Dated:
October 19th 2015
Views:
3,434
About CherylAnne: A bit about CherylAnne: Being a REALTOR® is a perfect match for her global experience, knowledge a...