Luxury Homes Over 1M In South Charlotte
Myers Park, Dilworth, Foxcroft, Southpark, Ballantyne, Waxhaw, Lake Norman
How does the luxury home market break down in South Charlotte? What's happening with home prices?
The South Charlotte luxury home market falls along several fault lines, geography is one. Schools are another, Prices are moving up, but slower than much of Charlotte. I've put links to the homes on the market now with each group so you can see for yourself.
Close in-town areas like Myers Park, Dilworth and Eastover, are the historic suburbs of Charlotte. Known for the wide tree lined streets, the deep green canopy's shade these boulevards and gave the city on of its first nicknames, the City of Trees. Building began in earnest about 100 years ago, many of the trees date to those early days.
South of Myers Park is
Southpark,
first a mall, then a destination. Today, it is the 4th largest economic unit in the state, with major employment along with designer stores at Southpark Mall. Many of Charlotte's finest restaurants are in the Southpark area, from Phillips Place to Piedmont Row, or the Cheesecake Factory in the mall itself, Southpark offers a central location 20-25 minutes to the airport, and 15 minutes to Bank of America. Here are some the finest Southpark neighborhoods.
Foxcroft
homes for sale,
Morrocroft
homes,
Pellyn Wood
homes and more.
The
Ballantyne
area, and just beyond, the Marvin-Waxhaw area have been a favorite of relocating families for years.
You will hear plenty of New York accents at Ballantyne Country Club or Longview in Waxhaw. Ballantyne is our latest "ring city" sitting at 485 and Johnston Road, and is home to major employers including MetLife, ESPN, Liberty Mutual, SPX Corporation, LendingTree.com, and many others. Marvin and Waxhaw, are just a short distance commute to Ballantyne, and a bit longer to Southpark.
The luxu
ry home market
also breaks down along build dates and price points. Ballantyne was built from 1995 to 2005, plus or minus a few years. Providence
Country C
lub with its wide streets was the first suburban club built in the late
1980's.
O
ur oldest homes in Eastover, Myers Park and Dilworth were built pre-WWII, and are in a constant state of renovation. Some are tear downs and new builds in the city.
Infill homes are alive and well, these are areas where there may have been a few acres and and an old house that was torn down, subdivided and 3 or more larger custom homes were built. These will have modern conveniences including top of the line kitchens and baths, open floor plans, and screaming curb appeal. You will like the houses- some of Charlotte's best designers, architects and builders have completed real masterpieces here.
Where do you want to live?
There are many variables, but that choice often comes down to where are you working, how much time you want to invest in commuting, and, if you have children, what are your school options. When Sealed Air chose a location, they picked the Arrowood Road exit precisely because employees could commute from all the aforementioned areas, and nearby lake Norman too. Lake Norman has rebounded nicely in the luxury market and just below $1M as well. I'm on the lake a dozen or more times per year, if you need to see a home from the water on Lake Norman or Lake Wylie, just let me know.
How are the homes priced? Check the links to see for yourself. You will notice all the real estate prices are very local, but most start from around $180/sf, and go up from there. All real estate is local, luxury property too! tm
The McDonald Group is a team of top agents working with buyers and sellers through out the Charlotte area, from Lake Norman to Waxhaw. Need some help? Call 704-351-1519.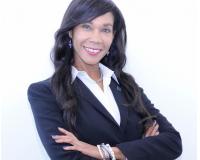 Author:
CherylAnne Mclean
Phone:
980-322-5117
Dated:
September 29th 2015
Views:
2,590
About CherylAnne: A bit about CherylAnne: Being a REALTOR® is a perfect match for her global experience, knowledge a...