How To Buy Your 1st Home For 2 Months Rent
Did you know you can buy your first home for about 2 months rent? Here's how...
Had enough of paying someone else's mortgage? Want a backyard for your sanity and Fido's? If so, you're in good company -- almost 80% of millennials consider owning a home part of their life goals. But even with historically low interest rates, it has become increasingly difficult to buy a home due to the lack of high paying jobs and ballooning student debt (I've got about $15k left and that's below average!).
This post will serve as a starting point and guide for how to get into a home for roughly $2,000 (about 2 months rent or the cost of moving into another rental complex). I work with first time buyers all the time and would like to be your guide in this process. So how can we get Fido a fenced backyard and stop paying rent?

Down Payment
These days you do not need 20% or even 10% to put down on a home. The FHA program allows for loans with down payments as low as 3.5%. Combine that with a lender who will actually grant you the FHA down payment (we can help with that) and you are set in the down payment department. Wohoo! The #1 obstacle to home ownership is behind us and we haven't even left base camp yet :)

Keep in mind that if you do have money saved up for a down payment, you probably want to use it. The more you put down on a home, the lower your payments are each month. Here are a few examples (figured with a 4.25% interest rate):
Down Payment
Sale Price
Monthly Payment (including taxes, insurance and PMI)
3.5% (FHA - gifted from lender)

$150,000

$1,051/month
5% ($8k)

$150,000



$1,012/month
10% ($15k)

$150,000



$951/month

20% ($30k)
$150,000
$811/month (no PMI needed, includes taxes and insurance)






3.5% (FHA - gifted from lender)
$200,000
$1,328/month

5% ($10k)
$200,000
$1,276/month
10% ($20k)

$200,000



$1,195/month
20% ($40k)

$200,000



$1,008/month

(no PMI needed, includes taxes and insurance)
So as you can see from the examples above, it's to your benefit to put money down if you are able but you do not have to have a down payment to get a loan anymore. Also keep in mind that home prices are appreciating quickly and interest rates are expected to rise this fall or winter. Long story short, you'll pay more for less home 6 months from now -- you can't save or get a raise quicker than home prices and interest rates are increasing.
Closing Costs
Many first time home buyers aren't aware that there are typically significant closing costs to the buyer above and beyond the down payment. While closing costs vary greatly depending on the lender, attorney and the price of the home most first time home buyers should expect closing costs in the $5,000 - $6,000 range. Your lender will be able to give you the most accurate quote in closing costs with a good faith estimate (GFE).
But wait, you say, I can save up 2 months rent easily enough but where's this $5 - $6k going to come from? This is where a good agent comes in -- we can help you structure the deal on your home to include seller paid closing costs. For example, if a home is listed at $200,000, you could agree to a sales price of $197,000 with $6,000 in seller paid closing costs (net sales price = $191,000). I had a first time buyer last month who actually received a check back to him for $350 at closing because he had the seller pay closing costs. Buy a home and the sellers write you a check? Yes please!
You'll end up paying a higher sales price than you would without the seller paid closing costs, but that's OK because it greatly reduces cash out of pocket at the closing table!
Judo Chop!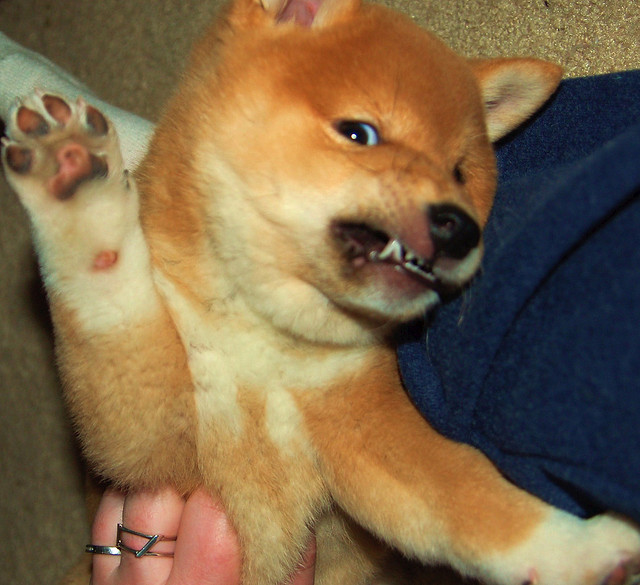 The real trick is combining the two methods discussed above. Finding a lender who will grant you the down payment (maybe even 1.5% in closing costs!) and then structuring the deal so the seller pays for the vast majority, if not all of your closing costs.
So we've taken care of your down payment (FHA program, 3.5% down is granted from lender) and your closing costs are being paid by the seller. What costs are left? Your 3 out of pocket costs are the due diligence fee, the earnest money deposit and your appraisal. Both the DD and EMD fee are due pretty much as soon as you've gone under contract and put together, roughly equal 2 months rent (or a bit more if you're getting a great deal on your rent). I've described each fee and the appraisal below, if you're not quite getting it check out this handy Contract to Close timeline with more complete descriptions:
Due Diligence - This is both a fee and an amount of time. This check goes to the seller as a fee for taking their home off the market. It is also typically the smaller of the two checks. On a $200k home, for example, you might expect a DD fee of about $500 for let's say 21 days.

Earnest Money Deposit - This is the larger of the two checks and this one goes straight into your closing attorney's trust account. The important point here is that your earnest money deposit is not at risk unless you back out of the deal after the end of the due diligence period. In this example, you could back out of the contract for the first 21 days and only lose the $500. You would get your earnest money back.

Appraisal - The appraisal usually is ordered a week or two after you go under contract and is the only service you can't postpone paying for until closing. Plan on paying your lender $300 - $400 for the required appraisal.
Both the due diligence check and the earnest money deposit check are applied to your side of the ledger at closing so it's not lost money either. There are many other fees that will need to be paid but all of them can be postponed so that you pay at closing (ex: inspection fee, survey, title work, etc) where the sellers will be footing the bill. Not bad, right?
In short, if we structure the deal correctly, the due diligence, earnest money deposit and appraisal are your only costs immediately out of pocket! Full disclosure, sometimes you do have to bring a few hundred dollars to closing ($200 - $500) depending on how many services you have ordered vs. how much you have asked for in closing cost assistance from the sellers but this is usually a quite manageable number if you owe anything at all.
***Note that both the DD and EMD fees are negotiable contract items. The numbers used above are examples of recent deals but yours might be a bit different***
The entire process involves waaayyyy too much info to fully explain in a blog post but this is the basic strategy. Find a lender who will grant you the FHA down payment and maybe even some closing costs (we can help with that). Structure your offer so that the seller pays your closing costs. Get into your first home for about 2 months rent! Who's ready not to move again next year? Fido will also be happy with the fenced back yard :)
Want to find out more? Give me, Bobby McDonald, a call at 704-351-0987 to discuss the process further or to setup a time to grab coffee or a beer. We're here when you need us!
Photos from Flickr: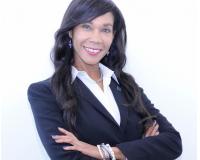 Author:
CherylAnne Mclean
Phone:
980-322-5117
Dated:
August 28th 2015
Views:
546
About CherylAnne: A bit about CherylAnne: Being a REALTOR® is a perfect match for her global experience, knowledge a...