How Much Money Am I Losing If I Wait 6 Months To Buy A House
Many first time home buyers I've spoken with this year are tired of paying someone else's mortgage but their lease doesn't expire until July. Or perhaps it expires in 3 weeks and trying to find a home on such short notice seems impossible so they decide to rent for another 3 or 6 months. Sometimes it's unavoidable, but if you are able to buy now, and you don't, how much will waiting 6 months cost you? What is the true cost of 6 months rent?
I'm glad you asked :) We'll see that renting a place for 6 months is VERY expensive in this seller's market. If you're not sure you're going to be in Charlotte for the next 3- 5 years then renting is probably the way to go. If you've got a decent down payment however, and plan on being in Charlotte the next few years, renting is expensive! Let's take a look at an example below.
The Cost of Renting
There are 3 main costs of renting for another 6 months. Two are the ones most forget to calculate, the Opportunity costs of not buying. They are:
Home Appreciation - Homes in Charlotte have been appreciating at 5+% on average over the past two years but we'll use 3% to be conservative. (an opportunity cost)

Lost Tax Deductions - Another opportunity cost. We'll see that being able to deduct taxes and interest saves you thousands of dollars in the first year (it also lowers your effective mortgage payment)

Rent - You're paying someone else's mortgage and taxes.
So now that we know the 3 main costs of renting let's look at an example in which you're considering buying a home for around $300,000. What's the cost of renting 6 months?
6 months of appreciation at 1.5% on a $300k homes is a whopping $4,500

In your first year at a sales price of $300k you'd expect about $4,500in tax deductions (interest and mortgage insurance are tax deductible). So cut that in half for 6 months and you've got $2,250

6 months of rent at $1,000 plus misc renting fees add up to about $6,500
____________________________________________________________________________________________
The bottom line: In this example, by waiting to buy for only 6 months on a $300,000 home you've lost $4,500 + $2,250 + $6,500 = $13,250
When considering renting for another 6 months or a year most people only think about their monthly rent payment. While this is one cost of renting, you'll note from the example above that it's not even the most expensive factor in continuing to rent! I've often heard people say that they aren't very (Very) happy with the selection of homes they're seeing so they're going to wait until there are better options available, sounds reasonable except they don't know the true cost of rent. They don't understand appreciation, so when they come back in 6 months or a year, more typically they will be spending more money for less home.
Let's extrapolate a bit to see what your cost would be for renting another year at several different price points (using same appreciation numbers):
| | | | | | |
| --- | --- | --- | --- | --- | --- |
| Sales Price | Time Period | Renting Costs | Appreciation | Tax Deduction | Totals |
| $300,000 | 1 year | ($1,000/month x 12) + $1,000 in misc costs = $13,000 | $300k x 1.03 = $9,000 | $4,500 | $26,500 |
| $500,000 | 1 year | ($2,000/month x 12) + $1,500 in misc costs = $25,500 | $500k x 1.03 = $15,000 | $5,800 (28% tax bracket) | $46,300 |
| $800,000 | 1 year | ($2,500/month x 12) + $1,500 in misc costs = $31,500 | $800k x 1.03 = $24,000 | $12,900 (39% tax bracket) | $68,400 |
(Note: Average appreciation in Charlotte is 5+% but this obviously varies so we are using 3%)
So it costs a lot of money to put off purchasing your first piece of property but money isn't everything! Buying a home is also a life goal for most millennials (something like 75% but I can't seem to find the reference). That goal has simply been put on hold for a while due to the recession. If you're able to buy, and it's either a life goal or you're starting a family, continuing to rent is putting off achieving that goal or starting that new chapter.
Long story short, you'll pay more for less home 6 months from now. Very few people get the "home of their dreams" the first time they buy and iff they do, there's a good chance mommy and daddy are paying for it ;) Here are some links about the home buying process in NC:
Photo source = David Shankbone on Flickr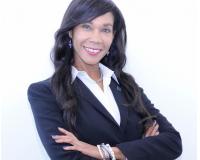 Author:
CherylAnne Mclean
Phone:
980-322-5117
Dated:
February 26th 2016
Views:
611
About CherylAnne: A bit about CherylAnne: Being a REALTOR® is a perfect match for her global experience, knowledge a...