Home Values And Schools
Good Schools Equal Higher Home Values

Finally some research on something we Agents have known a long time!

Conventional wisdom says The best schools correspond to the top (most expensive) neighborhoods. Of course many things affect home value, so research is difficult, however the best study was completed in 2013. They compared over 400,000 home sales in 57 metropolitan markets. National real estate company Redfin, in coordination with GreatSchools.org, compared similar homes with average schools versus similar number of bedrooms and baths in Excellent school districts. The conventional wisdom held true: Home buyers paid a premium for high quality schools (90th percentile and above). They found that home buyers were willing to pay an additional $50/sf on average for the high performing schools.
Here in Charlotte NC we see that in 28277, 28173 and other zip codes as well. And, sometimes it is just a school boundary line a half mile away. That is what makes schools so complicated in Charlotte, you have to know your way around.
Charlotte-Mecklenburg parents seeking high performing schools may also turn to the CMS Magnet Schools.
Park Road Montessori, Cotswold Elementary, World Language Immersion Schools, Elizabeth Traditional are just a few of the over 50 to choose from. These schools grant admission to any CMS student who applies, and completed the Expectation agreement. When over subscribed CMS uses a lottery to gain entry. They are some of CMS's highest performing schools. I know one family (at least) that enrolled their child in the Language Immersion school because they knew they'd be surround by other hi performing students and friends.

There are also a number of successful Charter schools in the greater Charlotte area too. These provide a 3rd way for a "great school experience" for your child, without paying the 10's of thousands of dollars for private school tuition.

Trying to improve your home's value? Support your local public school!

Market experts ~ Trusted Partners
Ballantyne Area Zip Code 28277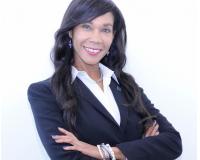 Author:
CherylAnne Mclean
Phone:
980-322-5117
Dated:
September 28th 2015
Views:
331
About CherylAnne: A bit about CherylAnne: Being a REALTOR® is a perfect match for her global experience, knowledge a...