First Home Buyer SECRETS To Success
You probably have talked to your friends about buying a house. Maybe your parents have advised to do the same. So WHY is EVERYONE talking about buying a home? Easy, these are the "Good 'ole days" See how far your money goes for a $200,000 mortgage, principal and interest.
I bought my first house in the early 1980's, an $80,000 town house with an interest rate over 11% and a mortgage payment of about $1200/mo. Today, that same income would comofrtably buy a house twice as expensive, maybe even three times more expensive.
That is why everyone who knows houses says... NOW IS THE TIME TO BUY. But if you are on the fence, I get it, and part of it is you haven't really seen anything you love on Zillow. The one or two houses you have seen that look nice disappeared over night. And everyone is complaining there is no inventory!
But still you hear that many of your friends, or friends of friends, are buying. In fact, home sales in Charlotte were UP 20% in May, and over 10% in June compared to May/June last year.
So what gives? How did your friends or family purchase their first home while you're still struggling to get started? Well, if they bought smart, they followed a process similar to the steps listed below.
Step One: They stopped window shopping, and decided to get off Zillow, start Searching on a quality local site , and go see some homes. Zillow is just too out of date, and you have to SEE the homes to fully understand the house, the street and neighborhood

Step Two: They found a good real estate agent- an Agent who puts their interests above all others, a Buyer Agent who knows the ropes, knows the area and is willing to negotiate strongly on their behalf, an Agent who can arrange showings at 2 or three homes, or 10 -12 homes to see in a day. An Agent that won't "sell" them a home, but adds value to every conversation, and one who will aggressively go after the home the buyer chooses.
Step Three: They found a good mortgage partner and got pre- approved early in the process. Better than a pre-qual, the pre approval lets you enter a home purchase with greater confidence, and shorter Due Diligence time frames which means less money at risk for you. The pre-approval is good for 90 days, and doesn't mean you can't shop the loan during Due Diligence. What it does mean for the Buyer is 1) they know exactly what they can and can not afford, and 2) any offer they submit won't have to wait, and it will be stronger offer right out of the box.
Step Four: They focused on area first. Where do they want to live? Why? Because you can always make improvements to the house, but you can't change the neighborhood-can't change its location or the overall feel of it. And you avoid a large and common mistake of first home buyers, buying a great house with a location problem.
Step Five: Now that they know their area, or areas, the buyers and Agent stay focused on everything on the market (MLS) , potential on the market (Zillow Make Me Move) at their price point, and one price level above and below. Above, because over priced listings often sell at market value (their actual price point) in time, and below because some houses being sold at a discount can easily be brought into better living conditions and the buyers will get some almost instant equity.
Step Six: They ask their Buyer Agent to get a home UNDER CONTRACT. While we will never rush you into a buying decision, once you say lets move on this one, we will be very efficient. We do the research to find the expected sales price. At your direction we prepare an offer that fits your circumstances. It might be aggressive on price, closing date or other terms. Occasionally, it might be so perfect that all we want to do is get if off the market quickly before there are multiple offers. Multiple offers? We know the ways to make your offer sing to the Sellers! :-)
Once Under Contract, the Buyer Agent work is far from done. There are still inspection negotiations, surveys, appraisals and more to work through. Buying a home is a process, one filled with speed bumps and sand traps, it is good to have a guide and friend on your side.
.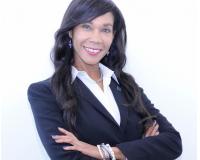 Author:
CherylAnne Mclean
Phone:
980-322-5117
Dated:
July 6th 2015
Views:
629
About CherylAnne: A bit about CherylAnne: Being a REALTOR® is a perfect match for her global experience, knowledge a...