Dilworth Market Report Homes Sold
Dilworth Real Estate Market Report
To even a casual observer, the Dilworth subdivision of Charlotte is hot. Close to town with tall trees and walkable neighborhoods, Dilworth is full of renovators and builders working on turn of the 20th century homes. Today it is filled with craftsman and bungalow home, some original, and some torn down and rebuilt. Quality homes sell quickly, prices are increasing. Indeed the Average home Sold price in Dilworth is up 15% for August, Year over Year (YOY), compared to Charlotte's hefty 9.8% increase. I prefer to look at another measure, Sold price per Square foot, and here Dilworth is up just 2% year over year to $296/sf, lower than Charlotte's average by a bit... but then Dilworth started much higher. This average also includes Condos.
But Averages are deceiving... they only tell a small part of the story. We've identified a number of "sub-markets" within the "Dilworth realm."
One is New Construction- these are infill projects, typically teardowns and new builds, how do they compare to re-sale home prices?
On NEW construction sales in Dilworth, last 6 months, averaged $304/sf SOLD, just a bit over a 3% premium over re-sales.
On re-sale homes in Dilworth, last 6 months, average of $294.00/sf
Another way we might check, what about those Dilworth properties north of East Blvd, the beautiful area around Latta park and onto Moorehead? Latta on the left, Southend on the right
The lots are a bit larger, the park is the focus, and it is a bit closer to the city. We found there is a contrast, with the Latta Park side of Dilworth outperforming the upstart Southend side of Dilworth below East blvd by 5% in Sold Price per Square foot so far in 2017. Also, the average price sold is quite a bit higher in the Latta Park side.

Home Searches and Recent Posts
Ten Tips for Getting A House Ready to Sell
Dilworth Homes over $500,000, under $1.5M
Over 100 In-town Homes UNDER $500,000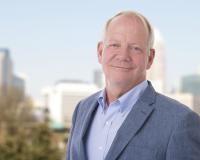 Author:
Terry McDonald
Phone:
704-390-6221
Dated:
October 2nd 2017
Views:
434
About Terry: My Relocation Story I came to Charlotte, from Hoboken, NJ, just outside the NYC area with a wife ...