Charlottes Big Three Gets From 2015
2015 flew by, there were a dozen stories that could make this list, but here are my top Three.
The Charlotte economy has hit full stride, with unemployment falling to 5.2%.
Unemployment has returned to pre-recession levels. (The grey, 2008-2009, marks the official start and stop to the great recession) The cranes are back uptown, new high rise office buildings and mid rise apartments are going up, and large companies growing larger as Duke acquires Piedmont Natural Gas at year's end. Everyone is waiting on the final number of jobs created in 2015, but I believe it will be above 30,000 forecasted for the Charlotte area. The majority are well paying jobs as well with a large number in precision manufacturing and finance of course.


Growth in the Carolinas NOT Slowing! Tracking with Austin TX
Mecklenburg County passed the 1 Million mark in population in 2015, and Charlotte move up to 16th largest city in the nation
Charlottte has seen steady growth in the 21st Century. Indeed, latest figures show Charlotte population growing by 47% by 2030, as Charlotte's population tracks closely with Austin TX. The US Census Bureau ranks Charlotte, from 2010 - 2013, the 2nd fastest growing city among the country's 25 largest, adding 61,000 people in the three year period. This on top of rapid growth in the first decade of the 21st century; a city the size of Cincinatti moved here from 2000 to 2010, more than 400,000 people. The City of Charlotte passed the 800,000 mark, making it the 16th largest in the nation according to 2010 Census counts. Many NC counties lost population through the same periods and more and more folks migrate from the country side to the city for education and work. Charlotte and the Triangle area are widely believed to create about 80% of the new jobs in the state, and will lead the state in population growth, with no reason for that to change anytime soon. Indeed, latest figures show Charlotte population growing by 47% by 2030, Raleigh by 50%.
First Ward Park at the center of First Ward Development
Watch this space as Google Fiber comes to town, plus hotels, office buildings and more ground floor retail. The center piece of First Ward redevelopment, the park is anchored by UNCC 's academic tower (home to the School of Architecture and MBA program) and across from it is the now ten year old Imaginnon, the hands on library from Charlotte's award winning public library.
Honorable Mentions
Carolina Panthers are Super Bowl Bound! (Yes I knew this in December)
Retail Coming Back To Uptown- Crescent adds to the retail mix with Whole Foods on the Lynx Line at Stonewall Street.
Charlotte secures the bid for the 2017 NBA All Star Game- big news for the Hornets, the Arena and the city. February 19th, 2017, Be There!
Related Posts
Top Rated Charlotte Home Search - If you aren't using it , well you may not be in the stone age... :-)
Charlotte Relocation Guide- Your one stop guide to all things Charlotte
South Charlotte Luxury Homes- your guide to luxury real estate in Charlotte's most popular areas
Ballantyne A South Charlotte Favorite- employment and more
Some Favorite Home Searches
See All The Homes Under 500,000 in Charlotte
Ballantyne Zip 28277
Midwood Homes (20)
Chantilly Homes (9)
Sedgefield Homes (10)
Wilmore Homes (10)
Seversville (3)
Cherry (6)
We help buyers and Sellers throughout our MLS region. The greater Charlotte area is not a terribly large one, and we have 3 main offices, one in the north, one at Southpark and one further south on the edge of Union County.
Happy House Hunting from the McDonald Group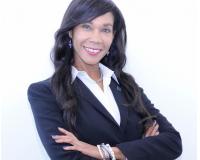 Author:
CherylAnne Mclean
Phone:
980-322-5117
Dated:
February 2nd 2016
Views:
1,579
About CherylAnne: A bit about CherylAnne: Being a REALTOR® is a perfect match for her global experience, knowledge a...