Ballantyne Country Club Market Update
In a city full of bright real estate "hotspots" Ballantyne, both Ballantyne Country Club, Ballantyne Corporate Park and the whole zip code of 28277, is just booming.
Inside the Ballantyne area, the best residential property is built out, and the action is in the Corporate Park where Bissel Co successfuly build spec office buildings, and local and national business are flocking there. Development is spreading rapidly eastward on Ardrey Kell Rd all the way to Providence Road with the massive Waverly Project on Rt 16 Providence Rd just outside (like Ballantyne) the intersection Of Providence and 485.
We have two major north-south roads in Johnston-Park Road, and Providence that provide alternate routes to 485 for commuters, but also entry to the city. In the Washington DC area Ballantyne reminds me of Tysons Corner, 30 years ago.
Lets look at the numbers in 28277, the hottest zip code in the city, one of the hottest in the nation.
But what about Ballantyne Country Club? It appears, BCC did not do as well in Q3. The best guess is this was caused by the extreme shortage a year ago in properties available, just 1/2 this year's sales, and that drove prices up. Why? Because of supply and demand, and sales prices in Ballantyne are not going down. A check of the year to date numbers shows they are not going up either, through Q3 2015, the median Price /sf is unchanged from the first 9 months of 2014, and the Average Sales price is up 1.9%. Statistically almost within the margin of error, with nearly 25% more home sales in 2015. The range of price per square foot you ask? 2014: $112-$236 and 2015: $128-$215
As I've written before, this Median price per sq foot is excellent for comparing big picture data- neighborhoods, cities etc.- but can't predict what you'll pay for a particular house. You need to review the most comparable properties to the one you are interested in, and then adjust for the size, features and condition.
Ballantyne has a bright future. As our most advanced "ring" city the live-work appeal is powerful, not to mention some of the best school clusters in the city of Charlotte.
Related Posts
Top Rated Charlotte Home Search - If you aren't using it , well you may not be in the stone age... :-)
Charlotte Relocation Guide- Your one stop guide to all things Charlotte
South Charlotte Luxury Homes- your guide to luxury real estate in Charlotte's most popular areas
Ballantyne A South Charlotte Favorite- employment and more
Some favorite Ballantyne area home searches
Homes Townhomes and Condos Under $300000

Ballantyne Country club $400-750K
Ballantyne Country Club Over $700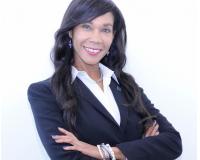 Author:
CherylAnne Mclean
Phone:
980-322-5117
Dated:
December 7th 2015
Views:
613
About CherylAnne: A bit about CherylAnne: Being a REALTOR® is a perfect match for her global experience, knowledge a...