August Real Estate Market Report Sellers Market Continues
Historic Sellers Market Continues in Charlotte
August Market Update8/1/16-7/31/2017
This includes all July closings, and it was a big strong month indeed.
A few highlights:
Price range with Strongest sales $300,000+

Property Type with Strongest Sales Condos UP 9.4%

Overall Median Sales price up 10.1% to $220,000

The Property type with largest price gain was Single Family, up 10.5%

Market wide- inventories down 19.8% 20% Off

2.8 Month supply of Single Family homes DOWN 25% over year ago

1.4 Month Supply of Condos DOWN 39% over a year ago

Shortest time on market- Single families Under $200,000
Charlotte (in general) remains a Strong Sellers market. Inventory was tight a year ago, and yet last month we shrunk it further! Within the many sub-markets, there will be exceptions, i.e your results may be different. If you are thinking about selling contact us about your neighborhood and we'll let you know precisely howyour home stacks up against the competition. If you bought with us, you may have received your annual report recently, if not just request one and we'll have the comprehensive Sellers report out to you right away. Find out how we identify your Best Buyers, and how they'll pay up to 18% above the average buyer.
Now lets review some our outlying areas. the surrounding counties historically lagged behind Charlotte in appreciation. The following counties exceeded the Charlotte area in appreciation, expressed as median sales price increase percentage:
Lincoln County UP 20% to $263,923

Stanly County UP 14% to $150,000

Chester County (SC) UP 54%- not a typo! to $150,000

Notable exceptions were Union County at 7.4% (well below the 9.8% city average) and Lancaster County, SC at 4.7%
Why do home prices continue to rise? Is this a bubble?
Charlotte has a larger than normal supply of first home buyers. Why? Because of our strong steady economic growth, adding new jobs and low unemployment continue to bring new people to Charlotte and this pushes the demand for houses. A week doesn't go by without hearing of some firm adding 20-200 new jobs, or more. New Home starts, once the market balancer, continue at a relatively sluggish pace, keeping demand high, supply low and providing upward pressure on prices.
If you are Interested in buying a home in the next 12 months, why not call us? First home buyers, you will want our terrific First Home Buyer Guide.
We have proven strategies and a plan to help you find that terrific home, without overpaying, and seeing everything too.
Home Searches and Recent Posts
Ten Tips for Getting A House Ready to Sell
Dilworth Homes over $500,000, under $1.5M
Over 100 In-town Homes UNDER $500,000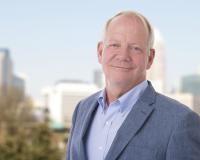 Author:
Terry McDonald
Phone:
704-390-6221
Dated:
August 30th 2017
Views:
969
About Terry: My Relocation Story I came to Charlotte, from Hoboken, NJ, just outside the NYC area with a wife ...