5 Keys To Selling Your Home
Selling at Top Dollar, in the Shortest Time and Least Hassle
What we are all about!

Charlotte home prices are up over 20% since 2010. Inventory is in short supply, so the stars are aligned for our sellers to maximize their returns. Now is the time to consider what it will take to get your home on the market in the spring, or early summer. There is no question that home's in very good condition, homes that "need nothing" sell quicker and for better prices. We also know many houses have flaws we can't control, sometimes it is location, sometimes floor plan, so it is even more important to work hard on all the items the Seller can control. Questions? Have us out, we offer a free consultation on what needs to be done, and just as important, what does Not need to be done.

Getting Ready to Sell Your Charlotte Area Home
Curb Appeal

There is some data that suggest as much as 80% of a Buyers mind is made up before crossing the threshold of the house. Other data says 90% of the decision is made within 6 seconds of entering the house. That's right, before they see the beautiful interior, they are 80% 'For', or against your house, and once stepping in, if you didn't lose them outside you have 6 seconds to keep them in the game! As you walk up the sidewalk to your house, look at it carefully: how is the front door? The shutters? The window trim paint? The landscaping? It is hard to overstate the importance of curb appeal, and while everything matters, the entry is critical. How the house looks from the curb and the first walk in are crucial. Real estate experts agree, the two highest dollar returns when selling your home is a new front door, and new fresh landscaping. If it needs to be new, do it!
Repairs

If you 've noticed i
t, buyers most likely will see it. Take a hard look at your house, look at the details. Room by room. Paint, interior and exterior, nothing makes a house look better than fresh paint, and it is relatively inexpensive. Is one of your rooms a crazy color? Did the dog chew some trim? Fix it! Neutralize it! How are the floors? Do they need replacing. Loose handrails scare people, gutters overflowing with debris makes people think no one is taking care of the home. Discerning buyers are looking at those details, thinking if they let little things go, what about the big thing? Buyers will take off as much as 3 X's the actual cost!
Furniture and Clutter

IF you've watched any of the real estate TV shows, you know to de -clutter the house. Clean the closets and move out of your house anything that makes your house feel smaller than it is. Often this includes a piece of furniture (or 3! ), or getting enough clothes out of the closet to make it appear larger. You need home buyers to be able to SEE your house, and SEE themselves in it.
Condition
The overall condition of the house is critical! If you have been living there a while, unless you've been very diligent about maintenance there will be some signs of normal wear and tear. Normal, but Fix them!
If you live in a ten year old home, with ten year old carpet, consider replacing it. I know it will be a nuisance, I know you can offer a credit for new carpet, Never the less you will exclude a large number of buyers just by leaving the old in... are you willing to risk that, and if you knew you would pay at least 2 X's that price on the back end? That's right, that is what buyers do, they assume the worst case. A house needs painting, the actual cost is about $2/sf, so on a 3000 sf house, say $6,000. The typical buyer will say, that will cost 10,000. Same with carpet, $4,000 in new 2nd floor carpets becomes $10,000 to the cautious Buyer. Before they know it they've priced themselves out of the house.

What do home buyers look at? Just about everything . Do a room by room inventory checking for paint, and anything else that needs repair. It starts with a thorough cleaning. If you plan to move in the spring, now is the time to begin drawing up that list of things to do. Unsure? Call us out and we'll help you make and edit that list on what needs to be done, and more importantly what does not need to be done. We start with the curb appeal and front door and entry, and work our way through the house.
Features

If your house is going on the market in the next 3 months, now is probably NOT the time to consider adding new features. I'm not talking carpets and paint, I am talking about adding space, remodeling a bathroom or kitchen. There are exceptions, but those I'd need to see in person and look hard at your competition.
Once a Buyer knows the general location they are looking with a price they feel they can afford, they begin to look and compare features in the home. What features are expected, and what are considered luxury vary by neighborhood, price point. What are most buyers looking for now? Well there are both practical and style issues: One style issue is most Buyers prefer a more open floor plan- fewer walls. If you look at 10 homes built in the 80's and then 10 homes built since 2000, the floor plans couldn't be more different. The 1980's house will have more, smaller rooms. If you own one of these, or are considering buying one, you might consider a remodel to take a wall or some walls out. Be sure your contractor consults with an engineer first!
Wall to wall carpet, once the greatest thing, is now not nearly so beloved. As you consider a carpet replacement, consider a hardwood, engineered floor or laminate replacement.
The two rooms that get the most attention from Buyers are kitchens and master bathrooms. New homes from the low $200's often come with granite counter tops, stainless steel appliances are preferred as well. Kitchens that open to the adjoining rooms are popular, as well as large islands with bar stools. Tile back splashes add an artistic value and are practical additions as well.
Price

The most important part of the marketing mix is price. Buyers search by price, and this attribute is set by the Seller. Getting the house ready to sell is All About getting the highest dollar for the house, in the shortest time. Pricing it right gets Top Dollar FASTER than any other method.
Invite us out, it is a perfect time. We'll not only help you with the evaluation of things to do, and not to do, we'll show you the expected sales price for planning purposes.
The good news in Charlotte? If you have a home in good condition in a popular location, priced accurately, it will sell quickly enough. The more features, the better the condition, and/or the better the value will help the home sell quicker. Ask us about our Mega Open Houses, and our new 3D walking tour of the house- its like Google street view inside your home.
Call us at 704-981-2863
Some favorite Charlotte home searches
See All The Homes Under 500,000
All links are of ACTIVE homes for sale, and up to date when ever you try the link,
though the number of homes will change
Midwood Homes (20)
Chantilly Homes (9)
Sedgefield Homes (10)
Wilmore Homes (10)
Seversville (3)
Cherry (6)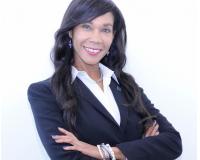 Author:
CherylAnne Mclean
Phone:
980-322-5117
Dated:
February 24th 2016
Views:
567
About CherylAnne: A bit about CherylAnne: Being a REALTOR® is a perfect match for her global experience, knowledge a...