20 Gift Ideas To Fit Any Budget


Looking for the perfect present for a loved one this holiday season?
If you are like me, I am often looking for a gift for someone who "has everything" or all We've rounded up 20 of our favorite gift ideas gadgety things that are fun, and since we work in real estate, may add value to your home.

From the inexpensive to splurge pricing, here is a quick price key

Approximate Prices
$ - under $50
$$ - $51 to $200
$$$ - $201 to $500
$$$$ - Splurge
LET IT SNOW

Heat things up this holiday season! Keep your loved ones cozy all winter with these gifts that add warmth and a touch of luxury.

Tabletop Fireplace - $
No fireplace at home? The Regal Flame Black Utopia Tabletop Fireplace can be used indoors or outdoors, no vent required and and it runs on ethanol!

Towel Warmer - $$
Once only the wealthy could afford, no longer! While some are expensive, the modern and elegant Anzzi Glow 4-Bar Electric Towel Warmer in Polished Chrome is an entry level version that gets good reviews.

Smart Thermostat - $$$
Warm in the day, cool at night, after only a few days using the Nest Learning Thermostat, it will start to recognize your patterns and adjust the temperature automatically to your preferences. In its third-generation, Nest claims to pay for itself over time in energy savings. If your schedule changes, use your smartphone to adjust the temperature!

Radiant Floor Heating - $$$$
Radiant floor heating has gained popularity for a reason! New technology has made it easier and less expensive to retrofit existing homes with radiant heating. According to BobVila.com, "radiant floors are heated either with electric resistance cables or hot water flowing inside tubing" beneath the floor. It's energy-efficient, effective, and doesn't blow dust and allergens around the way forced-air systems do. You will enjoy it, and so will any future buyer.
ROCK AROUND THE CLOCK

Can't get enough of your favorite holiday music? Check these out for your music loving partner.

Showerhead Speaker - $
So this is just crazy, yest I know some who would love it! The H2oVibe Rain Showerhead Jet with Wireless Bluetooth Speaker syncs with any bluetooth-enabled device! Stream your favorite music into the shower! Yes there is a waterproof speaker that easily detaches from the showerhead so you can bring it with you from room to room while you get dressed. Are you kidding me, oh and the showerhead itself features jets with three times more spray power!

Voice Controlled Smart Speaker - $$
Amazon Echo and Google Home not only stream music on demand via voice control, they can also serve as a central hub for your smart-home devices. Change the channel on your TV, make a phone call, turn on your lights, set your thermostat and lock your front door... a bit scary, but way cool.

Whole Home Audio System - $$$$
How much would you like to spend? The sky's the limit when it comes to whole-home audio systems, and for Companies like Yamaha offer a wide variety of components, all designed to work in conjunction to give you a customized whole-home audio and home theater system to suit your needs.


THINKING KITCHEN IDEAS?

For the chef in your life... and everyone in the family will benefit! :-)

Bread Maker - $
Warm, fresh bread can make a meal. Gluten free too? Try this Hamilton Beach, with minimal effort have hot rolls for dinner. Plus, much much more for the bread lover.

Electric Smoker - $$
If you love to barbecue, the electric Char-Broil Deluxe Digital Electric Smoker gives you flavor of smoking meat, without the headache. The meat probe alerts you when the meat reaches a predetermined internal temperature, EASY!. A little over $200.

Smart Sous-Vide Machine - $$$
Sous vide very cool new method of cooking in which food is vacuum-sealed in a plastic pouch and then placed in a water bath to cook at a precise temperature. Poaching made smart! The Mellow Smart Sous Vide Appliance hits the market this holiday season and promises to make sous vide as easy and foolproof as a slow cooker. and check this out, a built-in cooling system keeps your food cold until it's ready to be cooked … so you can put fish before you leave for work, choose the time you want it to be ready, and dinner will be done when you get home. Wow.


CLEANING GADGETS THAT WORK

These cleaning gadgets and appliances will keep your home clean and shiny all year long …

Portable Deep Carpet Cleaner - $
You may have seen this one on TV. If you have pets or kids, you will like the convenience of the BISSELL SpotLifter 2X Portable Deep Carpet Cleaner. Use it to remove small spills and stains from carpet, furniture, rugs, drapes, car seats, and other upholstered items. Very handy!

Robotic Vacuum Cleaner - $$
I Robot fans will love the latest Roomba... New technology has made them more effective and lowered the cost significantly. The Roomba 690 provides a good mix of features and value. It offers several cleaning modes and moves easily from rugs to tile to carpet.

Dishwasher - $$$
Thinking of a new dishwasher? Wanting quality, without spending $1000? Here is one with the features you are looking for, but at $500 , hard to say no too. The Maytag Front Control Dishwasher gets consistently great reviews for its powerful motor that disintegrates bits of food to deliver sparkling clean dishes, even without rinsing. And its elegant exterior will upgrade the look of your kitchen


SAFETY AND PROTECTION OF YOUR HOME

THESE gifts that keep you and your home safe and secure.

Smart Light Bulbs - $
The Philips Hue White Smart Bulb Starter Kit is a good entry-level investment in smart lighting technology. Automate your lighting and control your lights from your smartphone using the Philips Hue App. Imagine, never enter a dark house again.

Video Doorbell - $$
You've seen the commercials. Watch over your home and greet visitors from your computer or smartphone with a video-enabled doorbell, like the Ring Video Doorbell 2. Adjustable motion sensors alert you when someone is approaching your door, and live video and audio allow you to see and talk to visitors without opening the door, even if you're away from home. Are you at home or not? They can't tell!
Smart Lock - $$$
I love this one! Without new holes in your doors, you can control and monitor your locks from anywhere with a smart lock like the August Smart Lock Pro + Connect. You can activate keyless access remotely, and even lock up when they leave, all from your computer or smartphone. Similar to keyless entry for your car, Smart Lock Pro automatically unlocks your door when you approach.

Security System - $$$$
An in-home security system is still one of the best ways to protect your home and family from intruders and alert you to the presence of smoke or carbon monoxide. Some companies, like Vivint, can integrate your security system with video monitoring, a doorbell camera, smart locks, garage doors and even your thermostat. Prices vary depending on the options you select, and a monthly monitoring service is required, but a home security system can bring peace of mind knowing your family and home are protected.


WE'RE HERE TO HELP

Most of you know us as real estate pro's. We get to see people's homes every day and listen to our buyers. What are their favorite features? We all know the big features, but often the smallest things can sway the decisions. As millenials make up more and more of the buying public, the smart technology like lights and locks make lots of sense. The motion activated camera security features are only getting better. Smart phones are here to stay, andnow they can make the house a bit more special...
Did we miss your favorite home-related gadget? If so, we'd love to hear about it. Please share in the comments below!
If you are thinking of a more serious housing upgrade, an addition, or possibly a new home, please don't hesitate to reach out to Terry, or Bobby to help with that. Ask us about our Sales price predictor for additions, customized to your neighborhood... the most advance pricing tool in the market today. Terry's at 704-390-6221, Bobby at 704-341-0987.

Ten Tips for Getting A House Ready to Sell
Dilworth Homes over $500,000, under $1.5M
Over 100 In-town Homes UNDER $500,000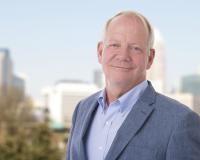 Author:
Terry McDonald
Phone:
704-390-6221
Dated:
December 13th 2017
Views:
316
About Terry: My Relocation Story I came to Charlotte, from Hoboken, NJ, just outside the NYC area with a wife ...