Why Are The Homes I Want To See On Zillow Always Under Contract
Getting close to decision time on your next home purchase? Time to get off Zillow and onto MLS alerts
Zillow is a great website for those just getting started with the home buying or selling process. It has free, easily available information and you can browse at your own speed. I'm one of the few agents who actually likes Zillow (we also get a lot of business from our Zillow reviews and advertising)! Unfortunately, for the serious home buyer or seller, Zillow also has many limitations. As it gets closer to decision-time, it's in your best interests to get away from Zillow. Why is that? The 2 main reasons are accuracy and trustworthy advice.
Accuracy

Buyers - In a normal week, we might get 10 people giving us a call from Zillow. Out of those 10 phone calls, on average, about half of the homes people are calling about going to see have already gone under contract. I had a Zillow call last month about a home that sold 6 months ago! Since Zillow has to keep track of hundreds of markets nationally, it's unable to update all of their homes every night. So what ends up happening, particularly in markets like Charlotte where inventory is low, is that the home you're calling about is already under contract. How can we avoid this? Once you've figured out what part of town you'd like to live in or even have it down to a neighborhood, it's time to get off of Zillow and into MLS alerts. Email alerts coming straight from the MLS ensure you get to see the homes first and that the home you're interested in isn't already under contract.
30% of the homes in Charlotte sell in 14 days or less -- and as you would guess, these are the most desirable properties. Zillow simply can't keep up!
Sellers - Zestimates are one of the most accurate AVMs (automated valuation models) out there. Zestimates look at past sales and can compare items like school assignments and location within a neighborhood. That being said, there are still 3 major limitations to Zestimates that make them inaccurate and impossible to trust:
Zestimates do not take into account any upgrades or improvements made to your house.

Zestimates also do not consider, and this is a a big one, your floor plan. An open and appealing floor plan is a huge selling point for the nicest homes out there.

Zestimates do not account for features and conditions. Have a killer bonus room or a really nice screened porch? Zillow won't know that.
For a truly accurate estimation of value you still need to have a professional, a quality real estate agent or appraiser, come out and take a look at your home. You can get started with our free valuation tool, but the next step is having us out for a 15 minute preview appointment. Our agents focus in on particular sections of Charlotte and know their markets intimately. This is the only way to get an accurate home valuation and is always the first step when considering a move to a different home.
Advise You Can Trust
The other reason to get away from Zillow as decision-time approaches is that you need expert advice you can trust -- and this only comes with a high quality buyer agent you've had the time to get to know. Don't get m wrong, we like when clients call us from Zillow and say they've found the home they want to buy. But often, because we don't already have a relationship with our new clients, the home buying process doesn't go quite as smoothly. The reason for this is that there hasn't been time for the relationship and trust to grow naturally. In other words, when you do find the perfect home, you already want to have an agent working for you that you know and trust.

As much data as Zillow has, it will not help you make an informed decision on your home's value or the value of a house you would like to buy. And what about all the other questions that go into the buyiing or selling decision? I'm talking about things like schools, walkability, appreciation/resale and things to do nearby? Zillow won't be much help in those departments.
Conclusions
If you're trying to buy or sell your home in the next 2 or 3 months it's time to get off of Zillow. As a buyer you're not seeing the full picture, and many of the homes you'd like to go see are already under contract or sold due to Zillow's accuracy issues. 30% of homes in Charlotte will sell in 2 weeks or less so you don't have time to wait for Zillow to update their Charlotte homes -- by the time they do your favorite home will likely already be under contract. On the selling side, Zestimates are only a starting point and are often 20 - 30% off the actual value of your home.
Long story short, Zillow is a great place to start but as it gets closer to decision time, a quality buyer agent or listing agent will be able to provide you with accurate information and advise you can trust!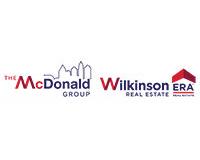 Author:
Connie Massetti
Phone:
704-340-5967
Dated:
March 10th 2015
Views:
499
About Connie: Licensed agent assistant who coordinates with McDonald Group clients and agents during all aspects o...