Why A Good Buyers Agent Makes Sense For You
If you are thinking about buying a home, there are lots of resources to get you started. You can see homes on Zillow, check what you might qualify for at an online mortgage company, why there are even how to guides, I've published some myself. You may have wondered, "Why do I need an Agent?"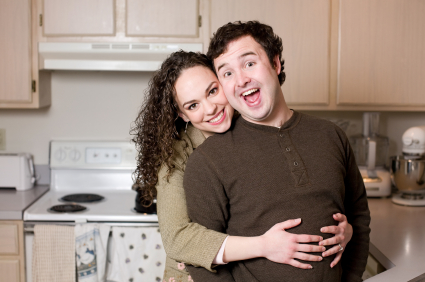 So before I go further, I need to be transparent, I have been an Agent/Broker for the last 10 years. However I bought and sold homes with and without agents for the prior 25 years. I've sold three homes on my own without using a Listing agent, but I always used a Buyer Agent. If you are a first home buyer, the following is doubly true.
Why? Many reasons but the two reasons I wanted an Agent still apply: I wanted their expertise and accurate reliable information, something you will miss talking to Listing Agents. Below is a summary of what we offer from the McDonald Group, see if this doesn't make sense to you. It is baked into our brand,


Market Expertise
Each area of the country has its own customs and quirks, and each city has multiple markets. Urban, suburban, condos, country, and the right agent will make all the difference in helping you find all your options. Further, the market is changing all the time, a good agent knows what the average selling time, and average sold to list price is- is it 97% more? or less? Does the Agent know what it takes to win in multiple offer situations? The best property in Charlotte sells quickly, and competition is common. The best way to get the best price is with good information, the kind of information a quality agent uses in your favor.
Step one is finding something you like, and being pretty sure there isn't something better around the corner. A good Buyer agent is essential here. Zillow is not enough, about 40% of the listings are Not on Zillow in Charlotte. More in some markets.


Ease of Access to Houses
So you are interested in seeing 8 homes, you could call all the Listing Agents and make appointments (quite a pain) or having hired a Buyer agent asking them to make the appointments, and the agent has them all set, in Charlotte we do this electronically. You will see more, quicker with an Agent,and a good Buyer agent will add important details to each showing, because they are working on your behalf, not the Sellers (whom the Listing Agent ALWAYS represents) Unlike touring at an Open House, you have privacy, and just as important an advocate on your side, one with a fiduciary relationship to watch out for your best interests.


Speaking of Advocacy
Buying a house is on everyone's top ten list of stress and emotional response! For many it will be the largest purchase, and investment of their life. With an Agent you'll have an experienced 3rd party to bounce questions and ideas off of, and someone to steer you clear of the "crazy" purchase. As your Buyer Agent, it is our duty to use our experience and look at the purchase with a more rational eye. Combined with our experience and our listen first approach, we'll keep you on a sure path. Our only goal is for you to be happy both the day you move in, and a year form now because we thrive on referrals. We get referrals from people who are 110% satisfied with their purchase, and saw their Agent as an integral part of the process. That is foundational part of the McDonald Group Brand.


Your Own Point Guard

Once you have a house under contract, there is still work to be done, and a top Agent brings a phone full of contacts to help get the job done efficiently and effectively. Most folks need a lender, a home inspector and a closing attorney. As it gets more complicated, additional inspections are sometimes necessary as well. Maybe it is estimates for painting or new hardwood floors? A good agent has those contacts. He is your "point guard" coordinating and getting things done! this is double important with a relocation, you need a person on your side to take the ball and run with it. The best agents do that routinely.


No Additional Cost
Having a Buyer agent is free! Sometimes people think that they will save money by not using an Agent to buy the home. This isn't true. The entire commission is paid to the Listing Agent, and by agreement, the Listing Agent shares ( typically half) with the Buyer Agent. You might think that if you don't use a Buyer Agent , their commission could go in your pocket. But the facts don't support this. The commission rate is agreed in advance between the listing Agent and the Seller, before the listing goes on the market. If you don't' have a Buyer Agent, the listing agent gets the whole commission ( can you see why they might say "you'll get a better deal without an Agent"? ) This inherent conflict of interest keeps the McDonald Group from practicing personal dual agency.


We Use Docusign- Amazingly Efficient
Our contracts are 10 pages long, and we have 32 addendum's. Never the less, the contract simplifies the process, by clearly laying out duties and responsibilities of buyer and sellers. Add to this our local customs and an experienced agent will guide you through the process and over any bumps that might appear in the road. When it comes to signing , we use Docusign to get you through the process efficiently and securely. This electronic signing method is used worldwide .
Transparency and Confidentiality
It is sometimes thought that since we get paid a commission based on a percentage of the sales price, it is only "logical" we would recommend the most expensive house. However, at the McDonald Group, you won't find our Buyer Agents "selling houses" to begin with. Once you find a "home of interest" we'll do the research and help you get it for the best terms. While it is true we make more on a $300,000 sale than a $290,000 sale, remember the commission is typically y split four ways, between Selling and Listing brokers, and then between the Buyer Agent and the McDonald Group at Wilkinson ERA again. Once that split occurs, an Agent may be able to take you to dinner on the difference, not enough to damage their fiduciary duty to you. On the other hand, if you are considering a $300,000 home or a $600,000 home, we will probably like the $600,000 better, but so would you.
You can speak to us with confidence knowing the conversation is held in strictest confidence, it goes no where else. We communicate with our Clients, and 3rd parties regularly in an open and transparent way. There is nothing we do on behalf of our Clients that can not stand the light of day at the McDonald Group.
Call the McDonald Group at 704-351-1519 and we'll get you started.
Related Posts:

Sedgefield - Southend's Best Kept Secret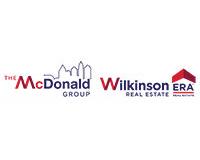 Author:
Connie Massetti
Phone:
704-340-5967
Dated:
February 21st 2015
Views:
478
About Connie: Licensed agent assistant who coordinates with McDonald Group clients and agents during all aspects o...