Uptown Charlotte On A Budget
For many young professionals the idea of living in Uptown Charlotte (inside 277) is very appealing. The surrounding areas like South End, NoDa and Midwood are popular too but you can't walk to work from them! With that in mind, we've taken a look at what's currently available in Uptown Charlotte for under $250,000. At the time of this search there are 24 units for sale under $250,000 (those numbers and the links will update constantly of course). We'll expect more inventory to come on the market this March and April too.
Ok, so the convenience of living Uptown speaks for itself. But what about resale value? Below we've compared the last 3 years of sold data in Uptown Charlotte (28202) to NoDa, Plaza Midwood and South End:
*Scroll over the chart for individual data points*
Since Jan 1, 2012 median real estate prices in Uptown Charlotte have increased an astounding 25% ([$261-$208]/$208 = 25%). Across Charlotte the average appreciation in 2014 was 7%. Uptown Charlotte killed it last year with a full 15% year over year appreciation. As a point of comparison, South End has only appreciated 8.6% since last year (*only 9% appreciation* year over year is still powerful) and Plaza Midwood brings up the rear with only 1.6% appreciation over the last year. This chart updates each month in real time, it will be interesting to watch home values go up in NoDa and Midwood as the blue line extension continues it's path through these neighborhoods (eventually ending up at the University area by some time in 2017).
It's no surprise that Uptown Charlotte real estate has done well the past 3 years -- over the past 10 years the city of Charlotte has seen 400,000 people move here -- a city the size of Cincinnati! What is surprising is just how well Uptown real estate has done in the past 3 years. If you bought in '07 or '08 you might not be under water anymore and if you bought in '10 or '11 you're loving life right now :) Enter your address below to find out what your Uptown property is worth (works for any Charlotte area address).
Similar Searches

South End Condos/Townhouses Under $250,000
NoDa and Plaza Midwood Condos/Townhouses Under $250,000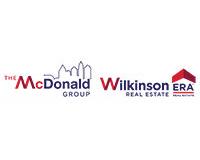 Author:
Connie Massetti
Phone:
704-340-5967
Dated:
February 16th 2015
Views:
483
About Connie: Licensed agent assistant who coordinates with McDonald Group clients and agents during all aspects o...