Selling Your Charlotte Home
Selling a home can be a daunting task. I sold my first home myself long before I was an Agent. I sold by 2nd and 3rd homes as well, and since becoming an Agent in 2004, I've helped dozens of folks sell their home and while the basic process is similar the means to that end have changed dramatically- you reading this post is an example.
The Internet changed everything. For home Sellers, it changed for the better.
It changed for the better because consumers (home buyers) became empowered to make their own choices on what to see. Brokers are no longer gatekeepers, neither are Agents, it is consumers who drive forward the process and what that means to the Seller is significant, potentially higher prices for their homes for starters.
How has this helped house Sellers? First, for those of you with nicer homes with great features, you can have professional photos and video taken that really show the place off, make it stand out, which means you are more likely to find your "best buyer." What is the "best buyer"? The ones who love your house so much, they are willing to pay more for it!
2nd, since consumers make the decision of to see your place or not, there is not a steep penalty for "testing the waters" type pricing, if it is too high you don't get showings, but a price reduction changes that in minutes, so the only real loss is some time. What that means is for Sellers who have some time, we can run the house at or just a bit above top of market pricing, and see if the market has made it there yet. In about 25% of the cases the last 2 years, this "Test the Waters" strategy produced higher than expected prices for our Sellers. The downside? The loss of time while priced too high, but again if you are not in a hurry, that is not an issue.
3rd, Sellers need Agents that understand and really "get" the way buyers today buy homes. Mass print advertising rarely works. Billboards don't work. Yes, most agents today acknowledge that home buyers start their search online, but what most don't realize is that those buyers can be very precisely targeted with ads for a Sellers home in their social media. If they click an ad, they can be followed, seeing the Sellers house over and over again online for several days. Marry a high understanding of what different buyer types are looking for with social media, and we have target marketing for your "best buyers", which means better showings, better offers and less time on the market. Overall, less hassle in selling your home. Enter your address below for your free home valuation:
Love It or List It
Not surprisingly, we agree with HGTV! The market has returned. There is an inventory shortage, if you have a home you are thinking of selling, it couldn't be a better time to get the house ready and on the market in the next 45-60 days. Use the McDonald Group to list it and help you buy your next house- and save serious money in the move. Call Terry direct at 704-390-6221
The McDonald Group at Wilkinson ERA Real Estate
A dedicated team of brokers determined to use all the tools available to sell your home to your "best buyer."
Offices in South Charlotte, Southend and University Area
Licensed in NC and SC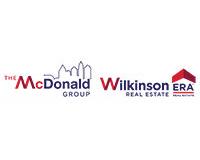 Author:
Connie Massetti
Phone:
704-340-5967
Dated:
February 14th 2015
Views:
343
About Connie: Licensed agent assistant who coordinates with McDonald Group clients and agents during all aspects o...