Rent Vs Buy Spring 2015
Buyer Agent Bobby McDonald of The McDonald Group at Wilkinson ERA breaks down the rent vs. buy decision for the Charlotte area. Check out his Zillow reviews or start searching homes.
One of the most common questions from 1st time home buyers is whether or not they should buy now or wait for another year (or two). There's actually a lot packed into this question and as such, I thought it would be useful to discuss it more here! Let's start with the benefits of owning a home, then we'll take a look at what to do if you don't have enough saved up for a down payment or if you have less than stellar credit.
Benefits of Home Ownership
As you might have guessed by the stats above, if you have saved a bit, and expect to be here in Charlotte for at least a few years, home ownership makes sense, it may be a condo/townhouse if you'd prefer less maintenance.Is the lack of a down payment holding you back? The benefits of home ownership include (data from a Harvard study on the financial benefits of home ownership):
Purchasing a house is a leveraged investment and one of the few available to normal Americans. For example, if you put 10% down, you have a leverage factor of 10 meaning that for every one percent the home increases in value is a 10% return on investment! Wow... so you buy a $200,000 home, a 2% appreciation rate raises the value 4K per year. Some Charlotte neighborhoods are increasing 5-10% per year.

You're paying for housing whether you own or rent - why not pay your mortgage instead of your landlord's? And deduct if from your taxes too!

Owning is a form of forced savings. When paying a mortgage, you're increasing the equity in your home and your overall wealth

There are substantial tax benefits to owning a home. After two years owning, capital gains taxes on homes under $250k are waved for individuals and under $500K for married couples. This means that you could move every two years, make money of off improvements/appreciation and never pay taxes on that income!
Ok, so those are some very solid benefits! What are some of the common objections and issues getting in the way of home ownership?The most common objection? Fear!
Fear of making a mistake is a real and often the main objection to home ownership for those 1st time home buyers who have good credit and can afford it. A real estate meltdown (back in 08 and 09) will do that to you! The good news is the real estate market is on much healthier footing now and most of the neighborhoods in Charlotte are back at pre-recession values or higher.For 1st time home buyers, having two key partners you can trust throughout the process is essential to avoid those pitfalls and landmines.
The first is a high quality buyer agent (I have a suggestion here:-) who can help you sort through the homes, the neighborhoods and the process of buying your first home Remember, I look out for your best interests Above all others, when the listing agent, the gal on the sign, only looks out for the sellers!
The 2nd is a quality lender who can help you secure financing. I would highly recommend using a local lender instead of the big banks. Local lenders work on commission. What this means to you is if your home doesn't close, they don't get paid. Compare this to the big banks where their loan officers work on salary so your closing date is treated more like a recommendation than a hard date. This may seem like a small difference, but the difference in outcomes is too consistent to ignore. Quality local folks close on time, the big banks? Rarely. Run into a bump in the road? Local lenders work through it, the big banks? They say, "Sorry, next?" I am not kidding at all, a quality local lender will get your loan done, and on time!
Credit Issues?
For many folks, the issue isn't saving up money for a down payment but rather their lower credit scores. Newly married or engaged couples can fall into this category if one person has had some past credit issues or higher debt ratios (% of debt to income) and really there are a myriad of reasons why your credit score may become an issue. Most lenders have very strict requirements around credit. The reason for this is that they need to resell your loan to Fannie or Freddie. They won't approve you for a loan if they can't resell it.
The answer here is a different type of lender. We have relationships with several direct lenders. These lenders portfolio your loan -- they do not resell it. Because of this, they have much more flexibility in approving your loan. For example, most lenders won't approve loans for people with credit scores under 680. One of our direct lenders can approve loans for folks with credit scores as low as 600! If you have less than stellar credit, a direct lender might be your best choice. You pay a bit more in interest rates but they're so low to begin with that it won't be that bad (last loan I did through a direct lender the client ended up with 4.25% fixed rate).
Low and NO Down Payment Loan Options
For some loans your down payment can be a gift (or a personal loan) from the parental units, so it is really the job, the income and credit that count. If asking the parents for a small loan isn't an option (or the idea makes you throw up a bit in your mouth) you should consider some of our local lenders. We have 2 that over low or no money down on homes that qualify for FHA financing -- this type of loan can be no money down + 1.5% of the purchase price applied to closing costs. If you are a member of a local credit union, or could join, consider that path as well. Our favorite local lenders have very competitive rates and great customer service. The only lenders they can't beat? You guessed it, credit unions. Just as an example, the State Employees Credit Union (they have a division for Local Employees too), is currently offering a 7 yr ARM with no money down AND no PMI. That no PMI part is simply amazing, it'll knock $150 or more off your monthly mortgage bill.These aren't the only types of no and low down payment loans available -- we have lenders who can help new physicians, dentists and fellows get into homes up to $1M with no money down! If you're interested in learning more about these lenders and loan types, give me a call at (704) 351-0987 and I'd be happy to walk you through all of your options and connect you with a lender who can help.
In conclusion, it's not surprising that the real estate agent in the room would be advocating the benefits of home ownership :-) But if you are pretty sure you are going to be here for the next 3-5 years, with historically low interest rates, with low or no down payment loan programs available, it has the benefit of being the truth! If your monthly rent is in the $1200+ range per month and you have decent credit (60+), you can own a nice home or townhouse!
So what are you losing if you chose to rent for another year or two?
Missing out on historically low interest rates

You'll pay more for less 6 months or a year from now as home prices increase and interest rates rise

Paying another 12 months of your landlord's mortgage is a significant chunk of change! (ex: $1250 x 12 months = $15k!!!)
Don't miss out! I work with first home buyers every day and live off of my clients positive reviews and referrals. I'll answer your questions, never try to rush you or sell you a home and work hard for you, guaranteed! If you have unanswered questions about the process or your situation, give me a call (Bobby) at 704-351-0987. Buying your first home doesn't have to be a difficult process -- if you don't already have a buyer agent I'd like to officially apply for the job and help you get into your first home!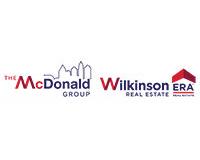 Author:
Connie Massetti
Phone:
704-340-5967
Dated:
March 5th 2015
Views:
672
About Connie: Licensed agent assistant who coordinates with McDonald Group clients and agents during all aspects o...