National Housing Forecasts Brightens
After 5 years of steadily declining prices, there is more evidence that the national housing market is reviving. We saw that Charlotte home prices and volume shot up in the 2nd Quarter of 2012, and now more national numbers are in, and they are advancing as well.
Zillow's change of heart is the most dramatic- at the start of 2012, Zillow Chief Economist predicted declining prices through 2012, as much as 3.7%.
But in July, Zillow reversed course and predicted an increase in home values of 1.1%, that is a 4.8% turnaround in just 6 months! They also commentd that the "housing market turned the quarter in Q1, and Q2 continued the momentum."
Bank of America revised its forecast for 2012 as well, from a .5% increase at the start of 2012, to a recently announced 2% growth in home prices for 2012.
What about Fannie and Freddie? Fannie switched from a price declining model to prices increasing in the past month, predicting a national 1.1% rise in prices. Freddie Mac reports state by state and found the gains in home prices to be broadbased, with increased prices in 34 states in June 2012, compared with June 2011.
Last but not least, new home builder confidence rose to a 5 year high in August. The NAHB/Wells Fargo Housing Market Index rose two points to 37, the highest since February 2007. Builders broke ground on 23.6% more homes in June 2012 than June 2011- a remarkable jump, but from a low start.
Obviously this is good news for Realtors, but it is great for the local edconomy too. Did you know, it is estimated that every closing generates $50,000 in spending on average in the local economy- so Brokers need to keep on selling!
This is great news for the housing sector and the country as a whole as most economists believe that we can not climb out of the recession until the housing sector has turned the corner.
Corner turned.
Terry McDonald
The McDonald Group at Wilkinson and Associate
TerryMcDonaldRealEstate Charlotte Real Estate blog
CharlotteCommunities A Charlotte blog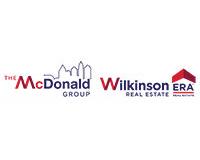 Author:
Connie Massetti
Phone:
704-340-5967
Dated:
August 18th 2012
Views:
4,587
About Connie: Licensed agent assistant who coordinates with McDonald Group clients and agents during all aspects o...