Making That First Impression And Make Your House Shine
5 Tips To Making Your House Sell for Top Dollar
First impressions last a long time, just as your mother probably taught you. How a prospective home buyer sees your house on the walk up, and into the house is critical as it creates a picture in their mind of what they are about to see. Our general rule of thumb is that all maintenance items should be completed prior to listing, and any "spruce up" recommendations should provide at least a 200% increase in estimated sales value, or return on investment (ROI).
Landscape Cleaned Up, Freshened Up
Nothing says pride of ownership like a lawn and landscape that stands out from the curb. New pine needles, fresh edging, and colorful plants bring the front of your house to life. The typical buyer is very observant on the 30 second walk to the front door. $750-$1000 spent out front will easily return $2-3,000 in sales price in anything but the least expensive neighborhoods.

Front Entry, Outside, Fresh Caulk, Paint or Stain
Does your front door look tired? Has the sun faded the colors or the stain? How is the caulking around the edges? Look low, is there any wood rot down around your ankle level? Often there is, and here is where a small investment with a carpenter to clear out any rot is huge. You do not want any buyer to see wood rot before walking into your house, nothing that says anything but, "This home has been taken care of."
A Deep Cleaning is Required
People look hard for dirt and dust, and the "newer" and cleaner the house feels the better. Pay special attention to the baseboards and window treatments. Make the hardwoods shine, and the carpets look freshly cleaned and vacuumed.
Front Entry Inside
As folks walk in the house, they continue to look carefully and observe. Once again there is a premium here for fresh paint, shiny floors, and a well put together look. We ask our stager's to pay special attention to staging here, setting the stage for the whole house.
Painting

Nothing makes a house sparkle like a fresh coat of paint. If your house has not been painted in the last 2 years, or you have very stron colors in your main rooms, you simply must consider a more neutralized approach. This gives you the chance to work out the nicks in the walls, and in some cases brighten the room with neutral off whites for the walls, and a bright white semi gloss trim. Your painting costs should run about $1.10 per square foot, and $3,000 spent here will easily double, if not triple your money back
I'm often asked about the bigger items like granite and hardwoods, and while most buyers prefer these features there is no one answer, no rule of thumb to go by. If you need to replace your carpets in your living room, then, what is the difference between hardwoods or laminates, and a new mid-priced carpet? A couple thousand? if so maybe that makes sense, but only if you were replacing the carpet anyway. Granite is highly desired from home prices of about $200,000 and up, yet, if your counter/sink and faucets are in good condition, it probably does not make sense to do the upgrade, UNLESS all of your competition has granite. See what I mean, no one answer. Another time granite makes sense is if your time horizon is more like a year or two, at least that way you can enjoy the new counters for a while before selling. Granite counters are normally good for two times the cost when it comes to selling price, so enjoying them counts too!

Each h
ouse and their seller has unique requirements. I invite you to ask us out, there is no obligation, and we'll take a look and make those recommendations, what needs to be done, and just as importantly what does Not need to be done. Call Terry at 704-390-6221, we serve the entire Charlotte region but call South Charlotte home.
Related Posts

Selling Your Charlotte Home- New Rules
Charlotte Real Estate The Easy Way The McDonald Group
Visit Our Facebook page for All Things Charlotte, and I hope you'll Like us while you are there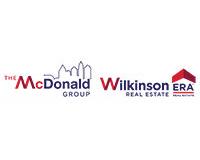 Author:
Connie Massetti
Phone:
704-340-5967
Dated:
March 3rd 2015
Views:
547
About Connie: Licensed agent assistant who coordinates with McDonald Group clients and agents during all aspects o...