Home Improvements That Make Dollars and Sense
As a former builder and a Realtor, I am often asked, what adds the most value to a house? What types of addition/improvements? Many folks don't trust the "payback" numbers found in their local builder magazine, for good reason. You know the kind I bet where they tell you confidently that a new kitchen pays back say 72% of investment... we find that averages like this hide a lot!
So, some additions do add value, and over all the number of "cool" features your home has, regardless of price, makes it stand out and sell quickly for a better price. Why? Because once a buyer decides on a location, then they compare features , features and features! From the cosmetic, new paint, carpets and clean fresh look, to the real, a recently renovated kitchen, a screen porch etc- home buyers like nice things. And they want a sense that the home has been taken care of and loved.
But what should be your priority? How much is enough?
Your first dollars invested need to go to needed repairs- if you have any. First Things First-A Quick Review
Remember- If it needs replacing, a Buyer will typically double the expected expense, and deduct that from the offer. Or more!
Related Posts
5 Keys to Selling Your Home Now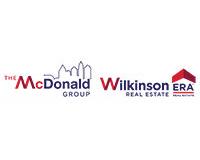 Author:
Connie Massetti
Phone:
704-340-5967
Dated:
February 7th 2013
Views:
2,032
About Connie: Licensed agent assistant who coordinates with McDonald Group clients and agents during all aspects o...