Frequently Asked Questions About Buyers Agency In NC
Over the years I have heard all sorts of questions about buyer agency. Even if you're an experienced home buyer, you probably have questions about buyer agency since it's only been around in NC for about 20 years! So without further ado, here are some of the most common questions asked about buyer agency in NC:
Why do I need a buyer agent? I can search for homes easily online these days.
Buyer agency was originally created because there was a lack of representation on the buyers' side of any residential real estate transaction. Remember that the listing agent works for the sellers and are required by law to look out for their best interests at all times -- including getting the sellers the highest possible price. A good buyer agent is your advocate and is looking out for your best interests at all times -- this reduces the overall risk to you, the home buyer.
It's easier than ever to search for homes online and it's entirely possible that you will find the home online that you'd like to buy! A solid buyer agent is the expert in your corner and a strong negotiator once you've found the home you would like to buy. After you go under contract, your buyer agent coordinates all of the moving pieces between contract and closing like inspections, repairs, appraisals, attorneys, loan approval, etc to ensure an on time closing and happy clients!

What's the biggest benefit of buyer agency?
I discussed some of the benefits of buyer agency in the answer above, but the biggest benefit? A good buyer agent lowers the risk of making a bad decision or falling into one of the many sand traps and landmines that surround the path to home ownership. For example, a good buyer agent will ask you to consider neighborhood/area first, and then focus in on individual homes. The most common mistake made in buying a home? Buying the perfect home in the wrong location. You can always change your home, it's a lot more difficult to change the neighborhood!
What about the sand traps and landmines? These are common failure points on the path to home ownership. Things like choosing the wrong lender, or what to do if an appraisal comes in too high, or if you're getting to the end of your due diligence period and still haven't agreed on the repairs the seller will complete. There are really too many to list here, but a strong buyer agent is aware of these landmines and helps you navigate through them to an on time, on budget closing. We're your trail guide from contract to closing.
Why won't a buyer agent try to "upsell" me on a more expensive home?

This is a common question, but also a fairly easy one to answer-- and it gets at the heart of buyer agency. In the answer above I said that I never try to sell my clients a home or rush them into a decision -- I would add that I also never try to upsell clients on a home. The reason this all works comes down to my incentives being aligned with yours -- and a bit of math. You've already told me you're interest in buying a home and (after we've been out a few times) you've told me that I am your guy -- your buyer agent. So I know that you're going to buy a home and that you're going to work with me on your buyer agent. So why would I risk my relationship with you, my client, and risk my entire commission for a small increase in purchase price? I'm not saying that some buyer agents haven't done this in the past but a good buyer agent will never try to upsell you.
Let's do the math on a more realistic example:
| | |
| --- | --- |
| Home 1: | Home 2: |
Don't get me wrong, if you're looking at $250k homes and then start looking at homes around $400k, I will like the $400k homes better. But you will too! The difference in commission in the example above is only $600. So why would I risk my relationship with my client, my reputation and the $8,400 in commissions for an extra $600? Short answer is I wouldn't, and any smart buyer agent wouldn't either. I care about my clients and my reputation too much to try and upsell -- and even if my moral compass wasn't quite as well formed the math simply doesn't make it worth the risk! This is not to say that it hasn't been tried before by the occasional buyer agent but it simply isn't worth it.
Who pays the buyer agent's fees?
The seller! Specifically, the buyer agent splits the listing agent's commission. So you get all of the benefits of having a real estate expert in your corner but don't have to foot the bill? That is correct. This is why buyer agency is such a good deal in NC. If you don't use a buyer agent, the full commission goes to the listing agent -- there is no reduction in overall commission and thus no real savings.
About 80% of all residential real estate transactions last year used a buyer agent. Some people (mostly listing agents or new home agents) will tell you that you don't really need a buyer agent, that you can get a better deal if you don't use a buyer agent. That might be true for someone with a bad buyer agent, but the stats don't lie -- home buyers with buyer agents save more money on their home (on average) than home buyers who do not use a buyer agent.
Do I need a buyer agent if I'm building or buying a new home?
Yes! And I'm not just saying that because I'm a buyer agent :) The agent in the new home office works for the builder, the seller in this case. So the agent is looking out for the builder at every turn, who is looking out for you? In addition, builders are much more careful about pissing off buyer agents than they are individual buyers. Why? Because as buyer agents we have the ability to bring them repeat business, unlike an individual buyer who has already gone under contract. (they still try to keep you happy so you will promote them but at the end of the day buyer agents have a bit more leverage in the building world)
Related Posts:
Photo Source - Flickr/Chris Potter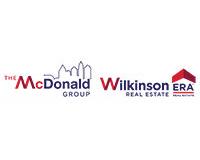 Author:
Connie Massetti
Phone:
704-340-5967
Dated:
April 13th 2015
Views:
499
About Connie: Licensed agent assistant who coordinates with McDonald Group clients and agents during all aspects o...