Banks Offering Outstanding Jumbo Loans
Local Banks are offering great deals on jumbo loans, sometimes called non-conforming loans.
These are loans that are more than $417,000, they are called "non-conforming" because they can not be sold to either Fannie Mae or Freddie Mac. If your credit is very good , 740 or better, you can get rates better than the conforming ( smaller loans) something that has never happened in the past. No, it is not Bank of America or Wells, or Chase, but quality local banks that are willing to invest in clients and future customers. What an idea!
The house on the right is in Elizabeth/Eastover area of Charlotte. It was listed for 1,050,000 and we got it in early December for $1,000,000 flat. Lets look at the loan that these clients used. One of our favorite local lenders offers low or no down payment loans for physicians, dentists or fellows without PMI, UP TO $1 Million! What a deal!
So they have a first mortgage for $1,000,000, and their rate was 4.25%, for 30 years fixed, but they gave back 3/8's, or over $3700 in Closing Costs- a direct reduction in cash on the HUD! Woot!
Their Principal and Interest Payment $4919.00

Taxes and Insurance in Charlotte $1014.00
Total Payment $5934.22
Rough income needed to qualify? Take your monthly debt, add $5934/mo, and divide by .38. So if you had $1500/mo in student loans, credit cards and car payments, you'd need (5934 + 1500)/.38 or $19,500/month in Gross income to qualify. So, add your actual monthly debt to the $5935 an divide the total by 38%.
Total Cash to Close on this $1M House? $6,397. Wow. And if your student loans are deferred for a year or more, they won't count those either in your ratios.
This same bank offers standard jumbo loans with 20% Down payments at 3.5%. That's just kicking it!
Of course we are Realtors, top agents, so why do I publish mortgage information? Simple, rates and deals like this help sell homes! We'd like to help you find a great home in a terrific community!
Call Me, Terry McDonald at 704-390-6221 to get started on your physician or dentist loan today!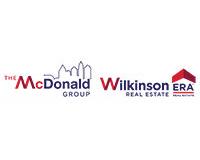 Author:
Connie Massetti
Phone:
704-340-5967
Dated:
January 15th 2015
Views:
711
About Connie: Licensed agent assistant who coordinates with McDonald Group clients and agents during all aspects o...