A Tale Of Two Mortgages
Why the Big Banks Should Get OUT of the Conventional Mortgage Business

We are in the real estate business in Charlotte NC, home of Bank of America and the eastern headquarters of Wells Fargo, major banks with large mortgage departments. Last summer, we had
three loans that began with big banks and they utterly failed their applicants, our buyers. All were left high and dry days before their closing, in one case it was their own employee! In each case strong local lenders came to the rescue, took the same application, made some minor adjustments, and wrote the loans, closing in one day delay's on 10, 12 and 14 day timelines, supersonic speeds in world of mortgage lending!
One Big Bank employee hoped to take advantage of his employer discount on closing costs and rates, and was proceeding happily along with the purchase of his Providence Plantation home. About 30 days in, long after his pre-approval, application, appraisal, etc.. I received a call from him, I was expecting to hear he had approval. Instead, he told me that his employer would not write his loan, and there was a seemingly insurmountable obstacle, and he didn't think he could buy the house.
In a North Carolina home purchase, we have a due diligence period that represents the financing contingency. Making matters worse for this buyer-borrower, his due diligence had expired several days before, leaving his $10,000 deposit fully at risk. That was a kick in the stomach!
As I listened it seemed impossible: he worked for the bank, they knew his income and his credit. They had reviewed his income and credit which with a FICO in the upper-700's was stratospheric. So what was the problem?
The problem centered on his ex-wife who had remarried in January. He hadn't paid an alimony payment since her re-marriage (5 months before) however the Big Bank demanded proof she had re-married, specifically a certified copy of her marriage license, so they would not have to count the "alimony" as a debt against his income.

This proved problematic on several fronts, first she was un-cooperative, 2nd, he did not know where she got married, and 3rd once he discovered where she got married, he found the local authorities only gave certified marriage license copies to the folks being married, not the ex's. And she was not cooperating.
What made this such a big problem for his employer the very Big Bank? The Big Bank was planning on selling this loan. With alimony payments included (even though he wasn't paying them) his income did not fit the Fannie Mae purchase guidelines exactly, it fell outside the bank's rigid box, therefore he was disqualified. If they had to count the alimony then they couldn't sell the loan. If they couldn't sell the loan, they were not going to write the loan. Employee benefit and discount? Too bad. Losing his earnest money? They were "truly" sorry.
I called the local owner of Fairway Independent Mortgage and discussed his situation. He understood the underwriting guidelines better than the Big Bank, and he told me he was 90% certain the problem was solvable, and he'd know 100% by day's end. He called me back about 6 pm, and said, have him apply. Twelve days later my client closed on his property with a competitive rate and a smile on his face.
Fairway's only business is mortgages, they know the rules better, and they only make money when they write mortgages. Their commitment shows.
And that was just the first, we had two more home buyers start their process with the Big Banks, the two locals and one from New York named after a famous early 20th century banker. In all three cases they were promised better rates.
The Big Banks wrote pre-approvals, took their application fees, demanded and received all the required mortgage paperwork, only to let the borrower-buyer down at the last stage, not by charging them a higher rate, but by not being able to write the loan.
Since the mortgage crisis of 2008, the rules of mortgage underwriting have changed, mostly for the better, but they have made the approval process ever more complicated requiring a level of skill and commitment the Big Bank salaried employee just doesn't have… if it is easy, they write it, if it isn't perfect in every way, give it to the shredder! Seriously! And when they are able to write the loan, and it comes to closing on time, it seems like their bank's middle name is "We'll close when we get to it." There are just endless avenues of frustration at the Big Bank for the borrower and their Agent.
That is why I believe within 5 years, most of the Big Banks will not be underwriting conventional mortgages. They will come to realize they aren't cut out for this and they are hurting their brand with so many mortgage underwriting failures. I should add that the big banks do a good job on the large loan, over $750,000 or $1M, but that's not the norm.
Thankfully I have strong and dedicated local lenders willing to step in and do the job, take the time to make the applications work, communicate, write loans to qualified borrowers, and close on time.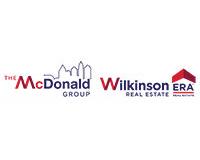 Author:
Connie Massetti
Phone:
704-340-5967
Dated:
February 25th 2015
Views:
451
About Connie: Licensed agent assistant who coordinates with McDonald Group clients and agents during all aspects o...